Our bike tours in France feature gourmet cuisine & outstanding wines and, here in Bordeaux, you will ride through vineyards steeped in history. Our French cycling vacations in Burgundy, Loire Valley, Provence and Normandy & Brittany bring you up close and personal with local characters and authentic experiences. Visit Bordeaux with Fresh Eire Adventures: Wine, Gourmet Restaurants, Markets, Vineyards and...You! #pedalon
Please see our Blogs for Bordeaux and for Blois Bike Tour to help with pre and post trip suggestions.
Dates Bordeaux | Prices Bordeaux | Included Bordeaux | Extras Bordeaux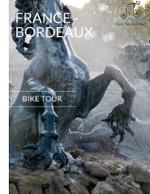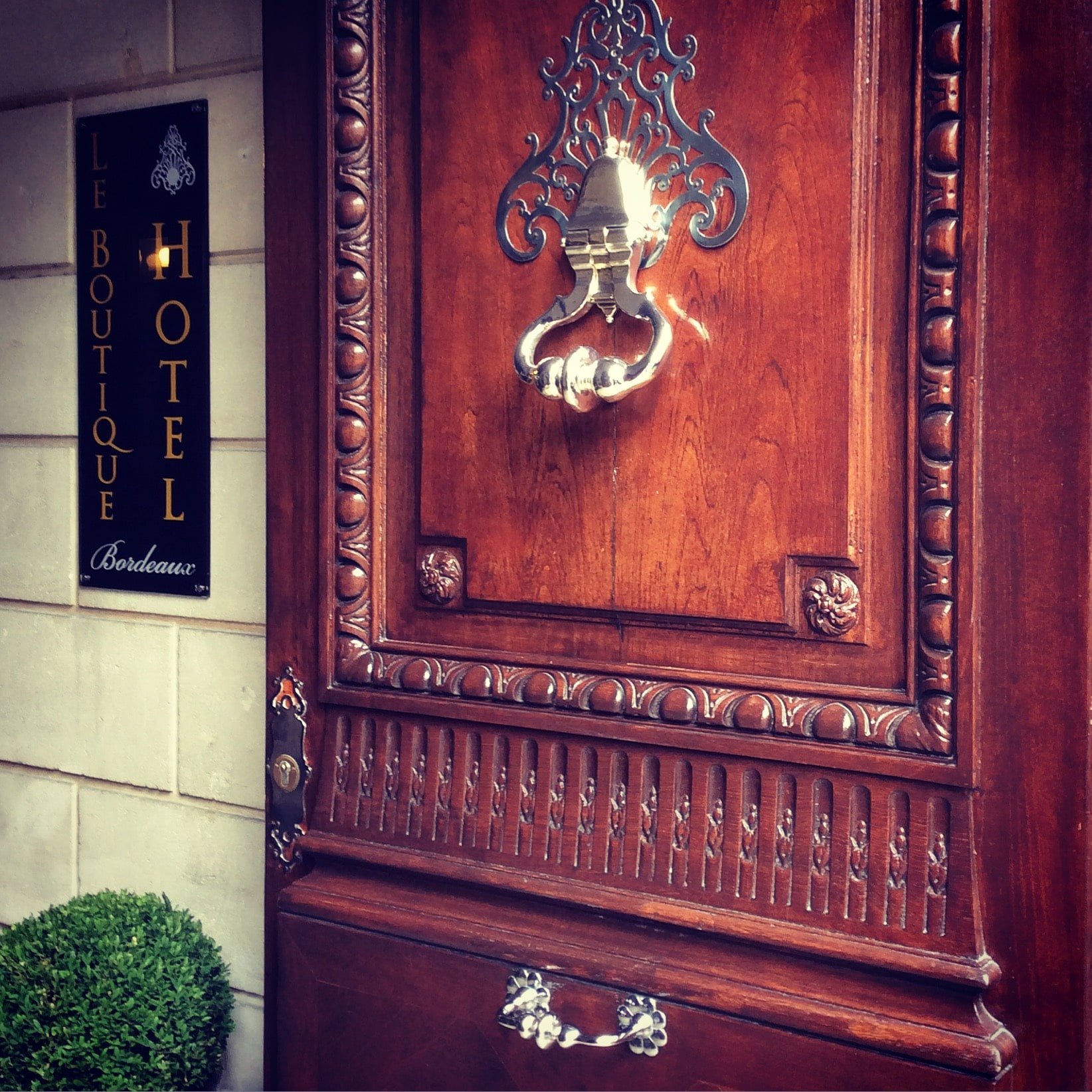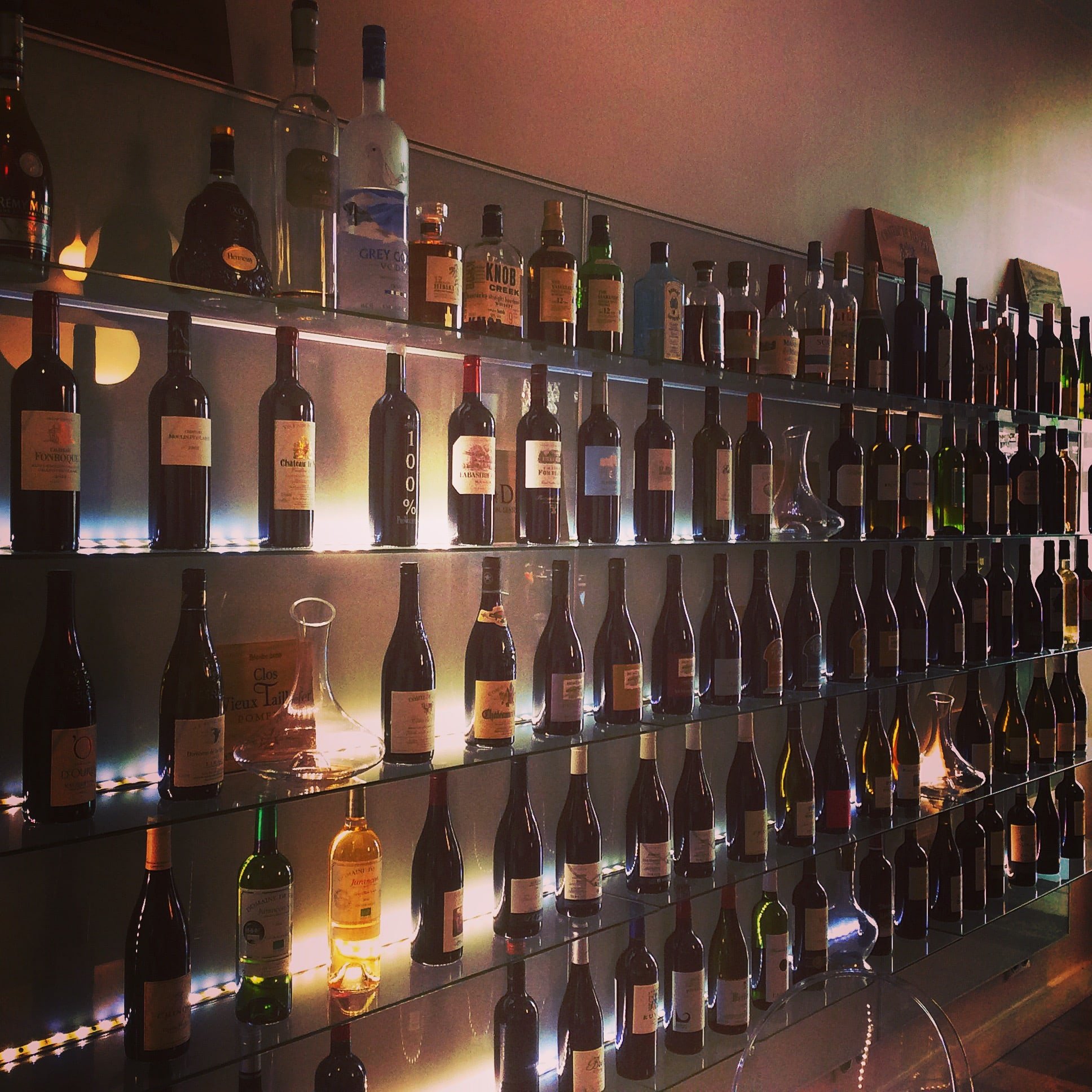 For your pre-trip (Saturday night) and post-trip (Friday night) hotel we strongly recommend Le Boutique Hotel Bordeaux where we encourage a wine tasting at the hotel's excellent wine bar. Our preferred city centre restaurant is the Michelin starred Le Pavillion des Boulevards.
Welcome to Bordeaux!
Day 1
We'll meet you at your city centre hotel (10.30am) or at the train station (11am) and transfer you to the beautiful town of Libourne where you'll be fitted to your bikes and enjoy a light lunch in the city centre, on the banks of the Dordogne. We'll take off on our first ride of the week, a loop of some 18 miles through the vineyards. We'll enjoy a wine tasting before checking into your respective hotel; either the Classic Hotel de France 3 star in Libourne city centre, or our stunning Deluxe option a few miles out of town, the Deluxe Chateau Grand Barrail.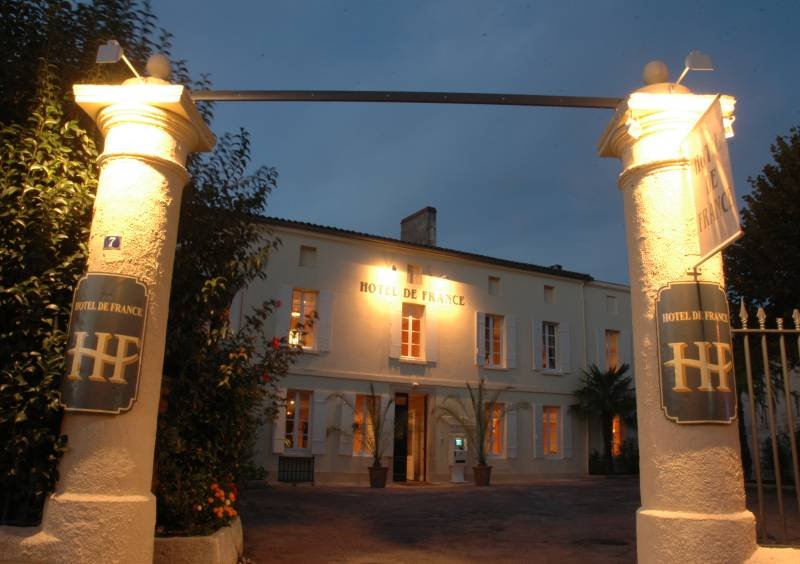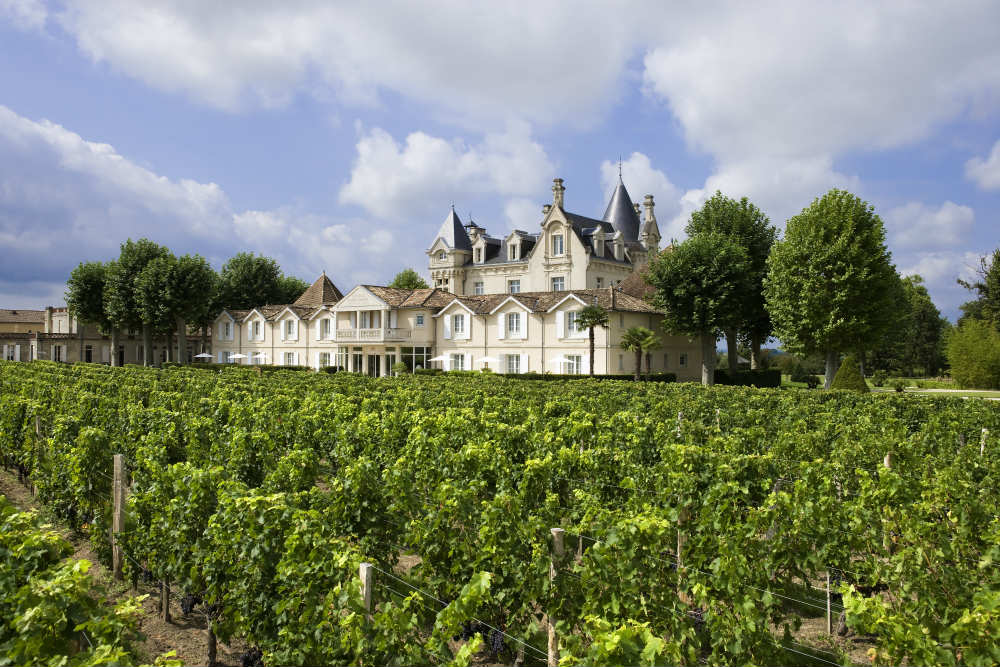 We'll all meet up for a pre-dinner cocktail on the terrace of the Chateau Grand Barrail before dinner at Chateau Grand Barrail, a Michelin stared affair. Here, the dishes are fresh and conspire to make your gastronomic experience here memorable. Sample dishes like rabbit, tomato and pine nut roulade or risotto with roast langoustines and parmesan. Expect some wonderful wine pairings.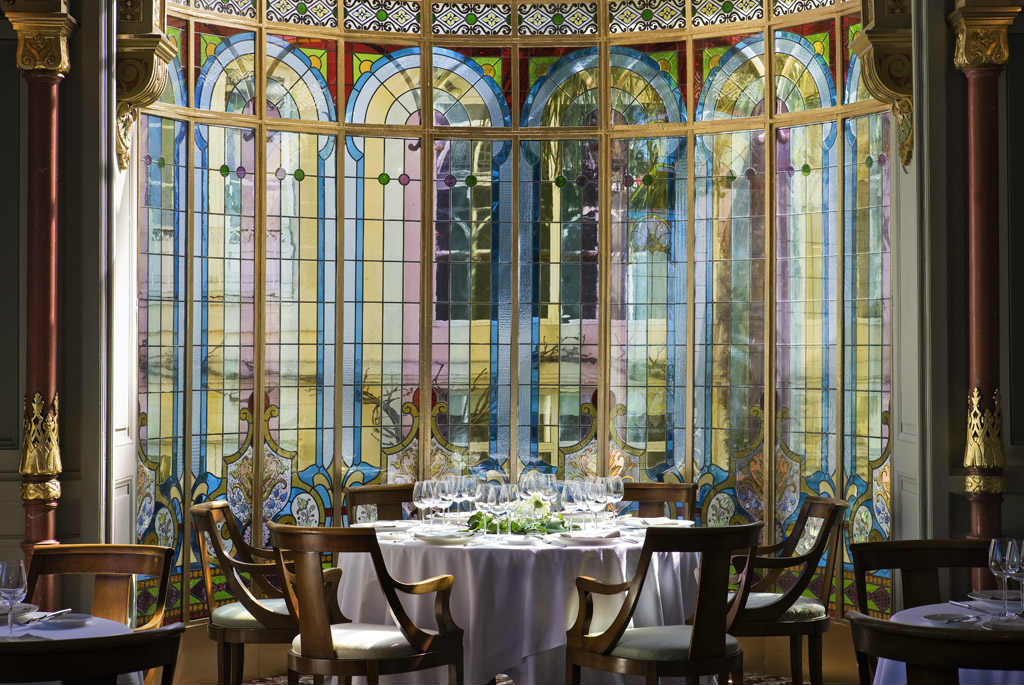 Deluxe guests may opt to take a stroll in the gardens before turning in for the night while Classic guests will be shuttled back to nearby Libourne.
Included Meals: Lunch, Dinner
Classic Hotel:Hotel de France (3 star)
Deluxe Hotel: Chateau Grand Barrail (4 star)
Day 2
This morning, after breakfast we'll ride from our hotels and the group will convene near Libourne. From here we'll you have the great vineyards of Pomerol, Saint Emillion at your disposal - expect to ride past, and enjoy some tastings of Cheval Blanc and Château Figeac and we'll get to admire the properties of Angelus and Petrus along the way. En route to Libourne you'll learn the differences between the appellations of Bordeaux, and the unique terroirs along the Gironde River. The Merlot grape dominates in these regions – they tend to be firm and dry with a substantial structure. Expect to train your taste buds and nose to identify these notes over the coming days.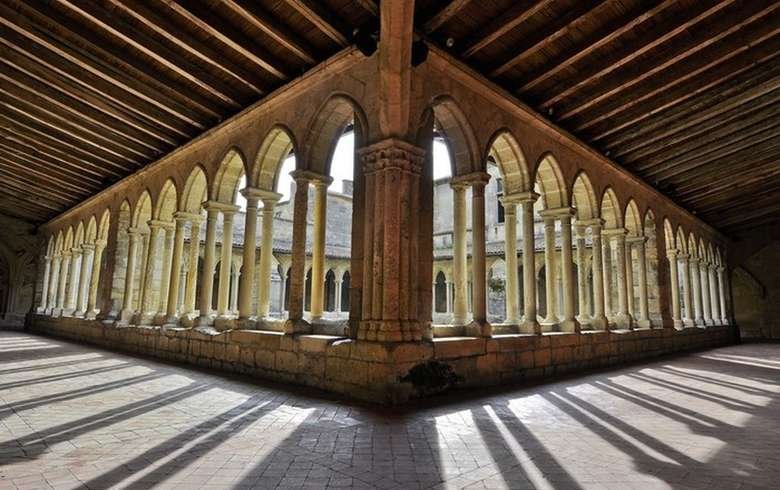 After lunch in the UNESCO World Heritage town of Saint Emillion in the afternoon, we'll return to our hotels. You'll have plenty of time to take a dip in the outdoor pool in your Deluxe hotel, or take a stroll through town if staying in your Classic hotel.
Tonight we'll have dinner at a stylish downtown bistro in Libourne.
Included Meals: Breakfast, Dinner
Classic Hotel: Hotel de France (3 star)
Deluxe Hotel: Chateau Grand Barrail (4 star)
Day 3
After breakfast we'll check out of our hotels before heading North west towards the Gironde, cycling through villages like St-Antoine, Lansac and Saint Gervais before arriving at our charming second hotel.
Tonight both groups will stay in the fabulous family owned and run Chateau Bellevue in Plassac, a sort of luxurious and very authentic home stay complete with gastronomic breakfast and rooms bursting with character, original features and stunning views. We're here for a one night stay.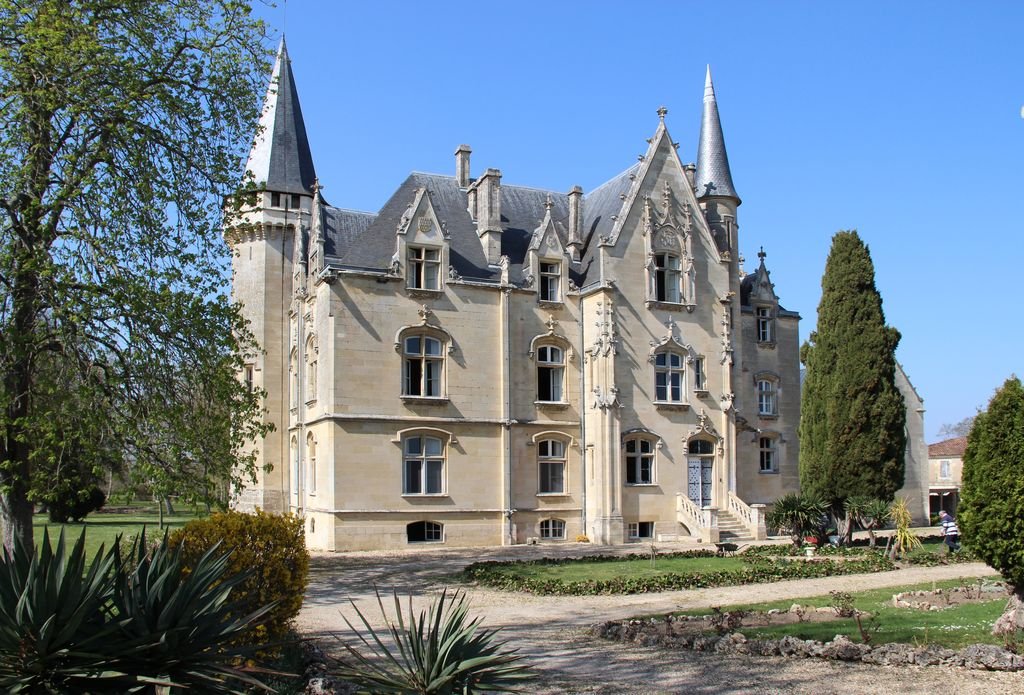 Dinner tonight is in the nearby village of Blaye in a well-regarded Bistro.
Included Meals: Breakfast, Lunch, Dinner
Classic Hotel: Chateau Bellevue (Classic Rooms)
Deluxe Hotel: Chateau Bellevue (Deluxe Rooms)

Day 4
This morning after checking out we'll head north, skirting the village of Blaye before looping back for a visit of the walled citadel and lunch in the UNESCO village.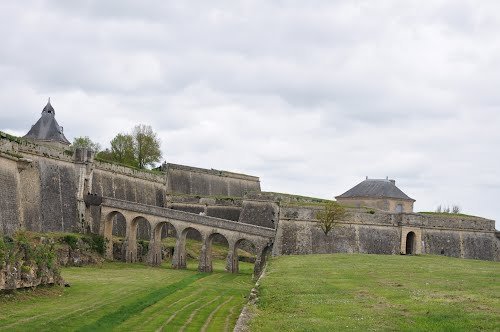 We'll cross the Gironde river by ferry from Blaye to Lamarque and spend the next few days in the Medoc. We'll ride to Chateau Lafite Rothschild (despite being a tad touristy, no trip to the Medoc would be complete without a visit and tasting here) where we'll enjoy a tasting.
Our third hotels, for the next two nights) are the Classic Chateau Ormes de Pez and the Deluxe Chateau Cordellian-Bages. In the late afternoon, we'll enjoy a tasting at Chateau Lynch-Bages before checking into our respective hotels.
Tonight you're free to select where you'd like to have dinner. There is a fine selection of restaurants to chose from in the nearby village of Pauillac while the Deluxe hotel boasts a 2 Michelin starred restaurant, Restaurant Jean-luc Rocha.
Included Meals: Breakfast, Lunch
Classic Hotel: Chateau Ormes de Pez (3 star)
Deluxe Hotel: Château Cordeillan-Bages (5 star)
Day 5
Today we'll ride to one of my own favourite AOCs, Saint Estephe. It is one of Bordeaux's most famous appellations, typically producing dry, structured wines that need several years to reach their peak – a 2008 is now mature and shows classic Bordeaux characters of cedar, tobacco and dried fruits. Oak ageing, typical of Pomerol, adds a note of spice and produces a fine match not only for lighter red meat dishes such as Veal and Lamb but also game like Venison and even Pheasant. I'd like to introduce you to my friend Pierre Braquessac who, as a 6th generation wine maker at Chateau Beau-Site, has a very interesting view on wine production in the area. Our tasting in his authentic cellars is sure to be a memorable affair. Next door we'll have a tasting at Chateau Haut Coteau; here you'll see that wines grown side by side can taste dramatically different while still being produced under the same AOC. We'll enjoy a fabulously simple lunch in the gardens of the village tea rooms / antique shop before returning to our hotels for some time by the pool or a game of petanque.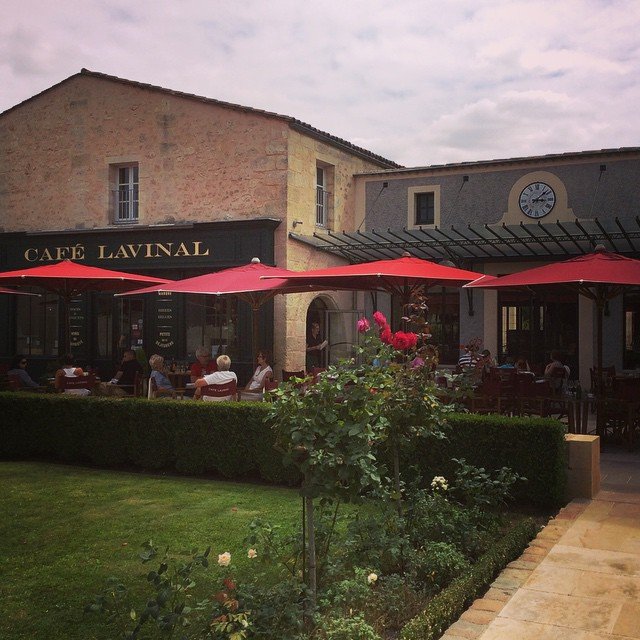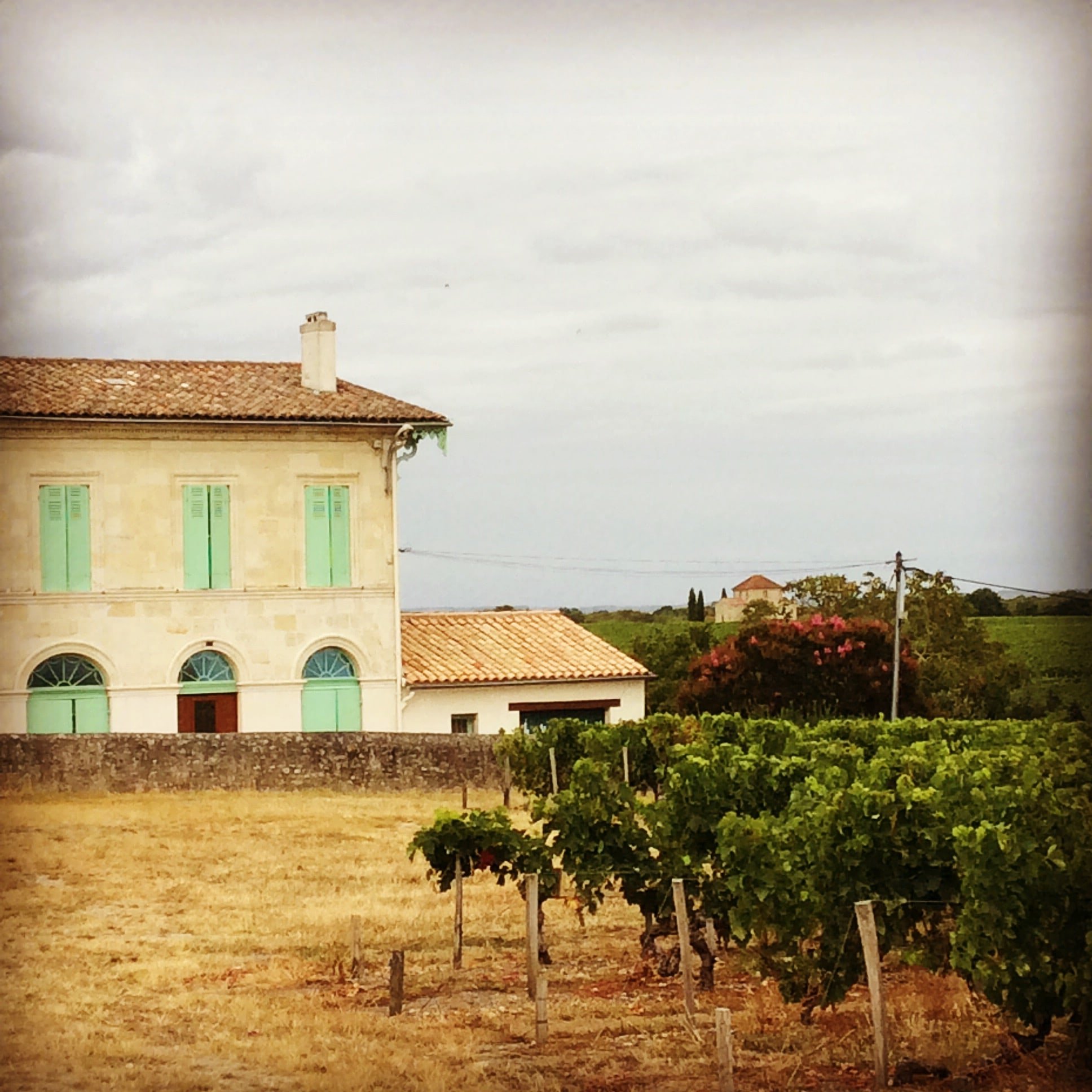 Tonight we'll enjoy our final dinner together in the splendid Café Lavinal in the stunningly restored village centre of Pauillac.
Included Meals: Breakfast, Lunch, Dinner
Classic Hotel: Chateau Ormes de Pez (3 star)
Deluxe Hotel: Château Cordeillan-Bages (5 star)
Day 6
Our final morning together after breakfast we'll take off on an optional loop ride of some 15 miles before returning to our hotels to shower. We'll transfer you then to Bordeaux city centre where you can either extend your stay in the region or take a train to another part of France. Pedal on!
Included Meals: Breakfast

---
Dates Bordeaux
Any Start Dates Available upon Special Request (subject to availability)
Prices Bordeaux
Classic - USD $3695 pps. Single Supplement of $500 applies.
Luxury - USD $4395 pps. Single Supplement of $800 applies.
Included Bordeaux
Use of Trek Hybrid bike, Bell or Giro Helmet, handlebar bag, route notes & maps
Fresh Eire Adventures water bottle
Transfers from/to Bordeaux city centre (or TGV station or SNCF station) on start/end day
4 exquisite dinners & wine
3 gourmet lunches & wines
Admissions to all included attractions & tastings
Baggage transfers
Tips for hotels/restaurants
Healthy snacks, water, full guiding services, support vehicle.
5 nights B&B in 3 star hotels (Classic), 4&5 star hotels (Luxury), with continental breakfast
Extras Bordeaux
Upgrade to a Cube or Bianchi Nirone 7 (or similar) alu/carbon-road bike (available at extra cost).
Upgrade to an electric hybrid bike if you think the hills might be too much for you but you want to bike all the way (available at extra cost)
Self-Guided Extension packages available in Paris (3 nights, 4 star from $1299 pps)
Guided Extension packages available in Paris (3 nights, 2 days Guided Tour, 1 free day from $1599pps)
Gratuities for Guides
Related Posts From Our Blog
---