Join us on a bike tour of England. Bike to lakes, dales, moors and castles in the English Countryside. Easy Routes following canals and rivers will bring you through some beautiful rural areas. Our Cotswolds Tour is an opportunity for the novice biker to become comfortable on two wheels again! We have plenty of optional extra rides for intermediate and advanced riders in this beautiful part of England with its rolling countryside, sleepy villages, quaint pubs and wonderful hotels.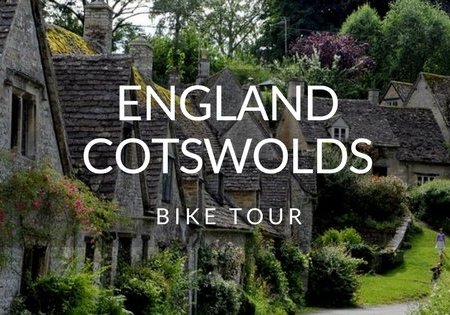 This tour is also a must for lovers of history and literature alike; the area is steeped in history and your guides will be sharing stories and lore from the region. You'll visit Anne Hathaway's Cottage, see where Shakespeare first wrote his celebrated works, ride along bike paths following canals and rivers and stay in authentic hotels...

This guy has got it in one. Wish the bubble dweller in Montrose sit up and take note.
shr.gs/cwLVr9