Our guides
Meet the experienced and professional Fresh Eire Adventures team
Padraic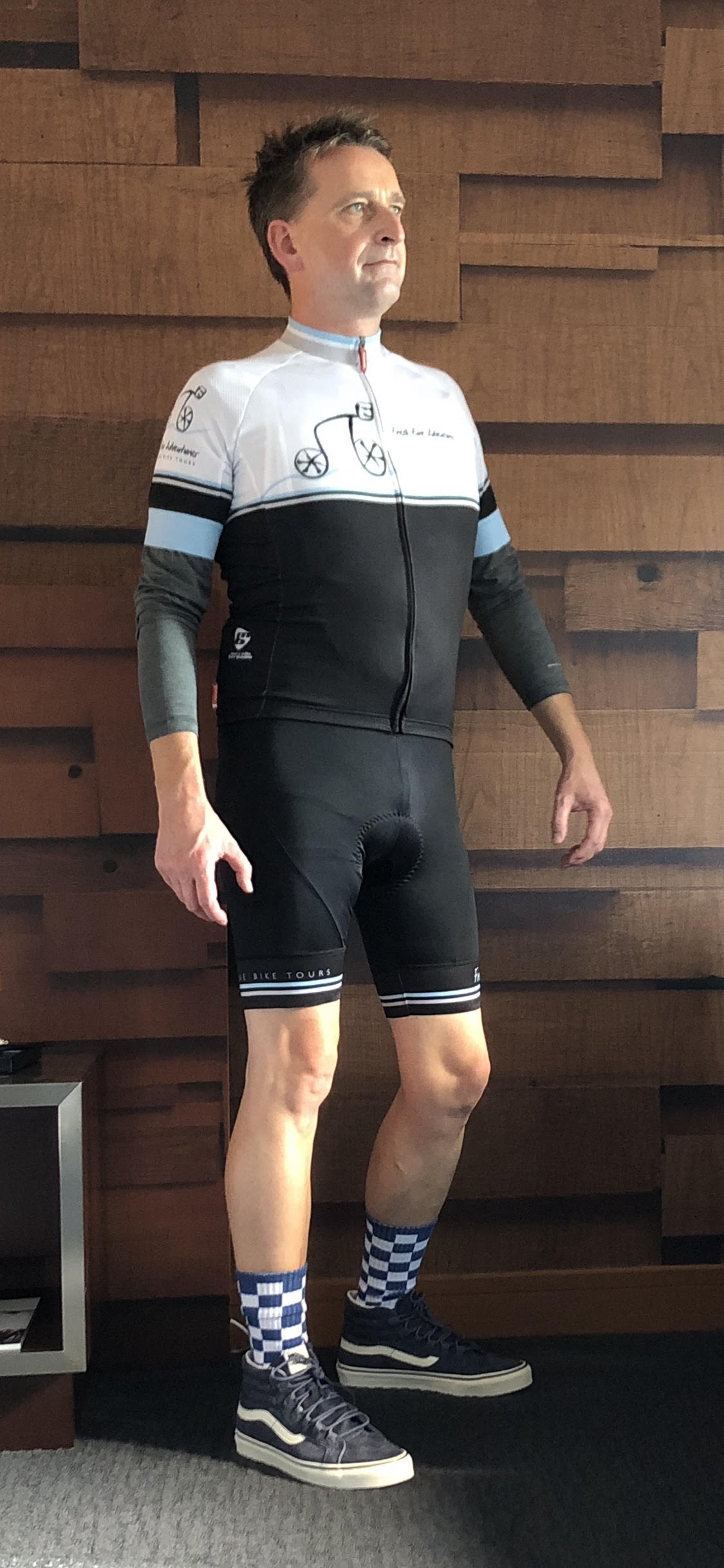 Padraic has been leading tours for well over a decade in Ireland, France, Holland, Spain, Croatia, Germany, Austria, Czech Republic, Argentina and Scotland and never tires of the endless adventure. "Every new person you meet is like a doorway into another world", he claims, and although he set up Fresh Eire Adventures with the goal of building up a new business (he is a Managing Director with no fear of getting his hands dirty!), he hopes to continue leading as many tours as possible.
Padraic is a life long biker and a true gourmand, and has a wide range of interests from politics to the arts and - of course - adventure travel. He has lived in Ireland, the UK, the USA, Australia and Argentina and has been described by some guests as a true 'Renaissance Man', having had a career which has included stints in sectors as diverse as International Banking, Journalism and Law. He found his true passion in tourism in his late 20s quite by accident - "it was staring me in the face all the time; I couldn't see the florist for the flowers!", he quips. Having cast aside the shackles of the corporate cubicle, his office is now the great outdoors of Connemara, Provence, Lombardy, the Maipu Valley...
Colin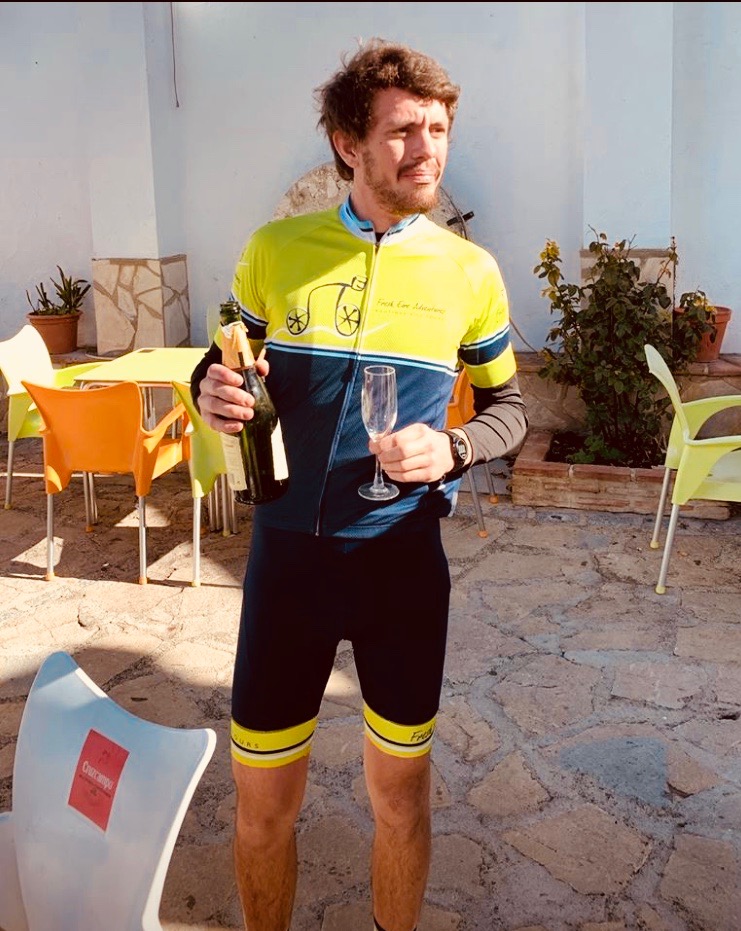 Colin is an enthusiastic cyclist. He grew up in Liège, the "Cité ardente" where he went to University. After his Master Degree in Political Science, following his adventurous heart, he decided to hit the road and hiked more than 300 miles on the Compostella Way. He then took the opportunity to become a guide as it fullfils him a large variety of work he is passionned about. Indeed, to be a guide, you need to know all about your food and wine, but also the history, local politics, geography, music and cultures.
It is such a beautiful feeling when you can make the guests enjoy their experiences as locals would.
Colin is our Operations Manager and can be found spinning plates on any of our tours
Herbert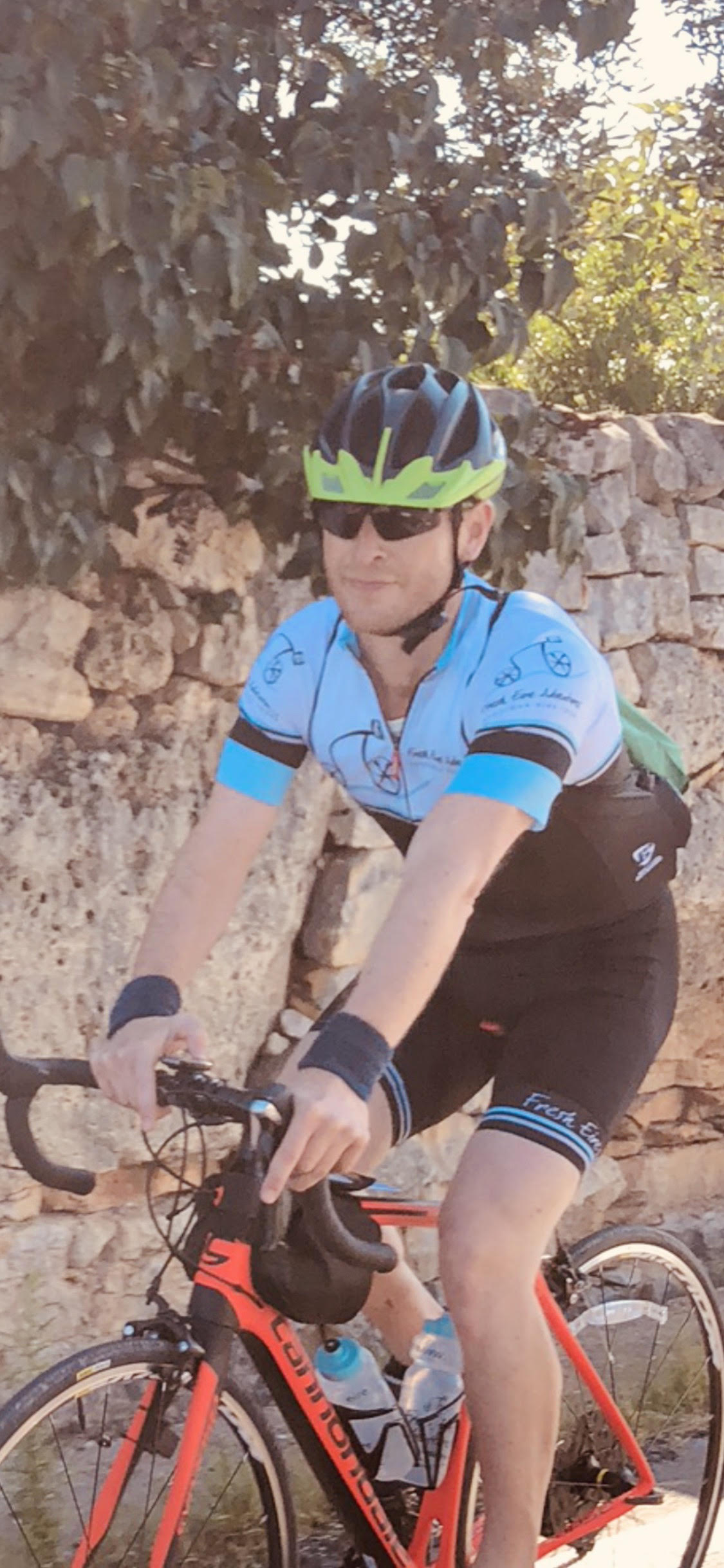 Herbert, a former architect, grew up in Northern Italy near Venice and is trilingual (Italian, German and English). He has combined his passion for outdoor adventure, good food, wine and cycling in the best locations and leads tours for Fresh Eire Adventures in his native Italy as well as in Switzerland.
He leads tours in Switzerland and in Italy regions of Puglia and Lombardy.
Jochem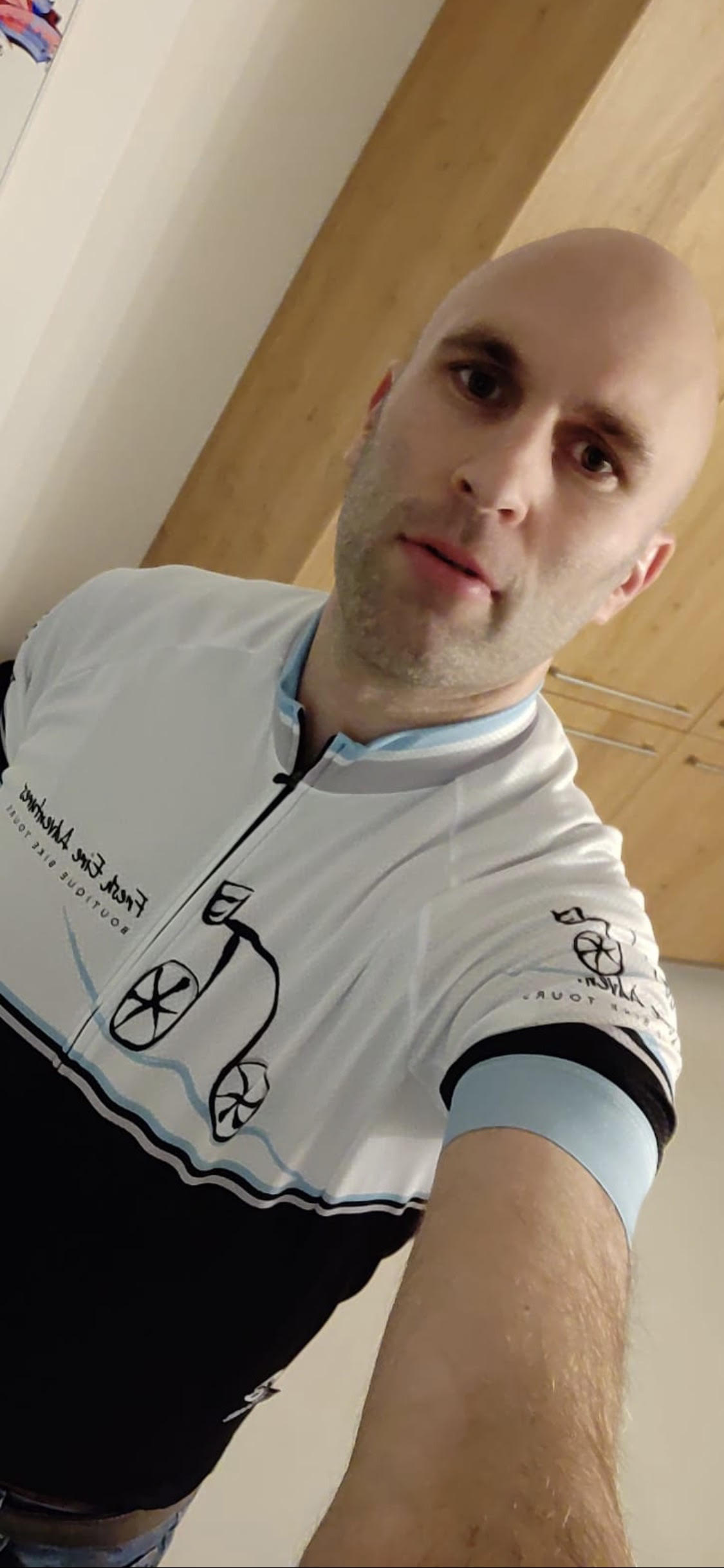 Jochem is an avid cyclist and proudly born and raised in the heart of Holland. During his university studies in both Utrecht and Amsterdam (Geography & American Studies), he founded an IT company which is still flourishing to this day. He decided to sell his shares and follow his true passion, cycling and telling people about the rich history of Holland, it's origins and it's traditions. As a cyclist Jochem has climbed many 'hors catégorie' mountains all over Europe, but his true love is Paris - Roubaix.
Jochem will be your guide on the Tulips & Windmills Bike Tour in Holland.
Jorge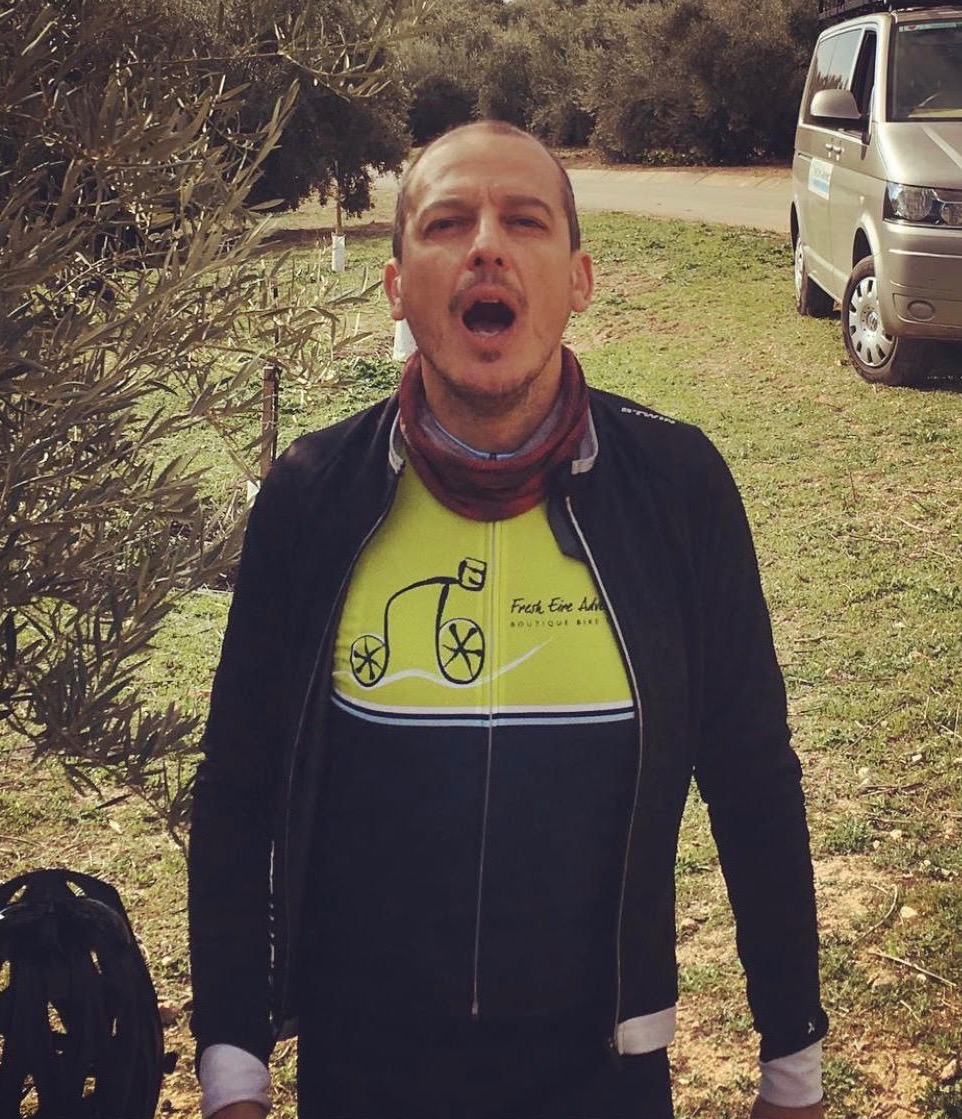 A Madrid native, Jorge continues to combine his love for cycle tourism with his other passions of photography, hiking, acting and now singing. He worked in a multinational company for 20 years then decided to leave his job and travel to America with his bike, where he cycled the entire continent solo from Alaska to Tierra de Fuego over 2 years. Jorge leads our Spanish tours in Costa Brava, Andalusia and Basque Country.
Jenn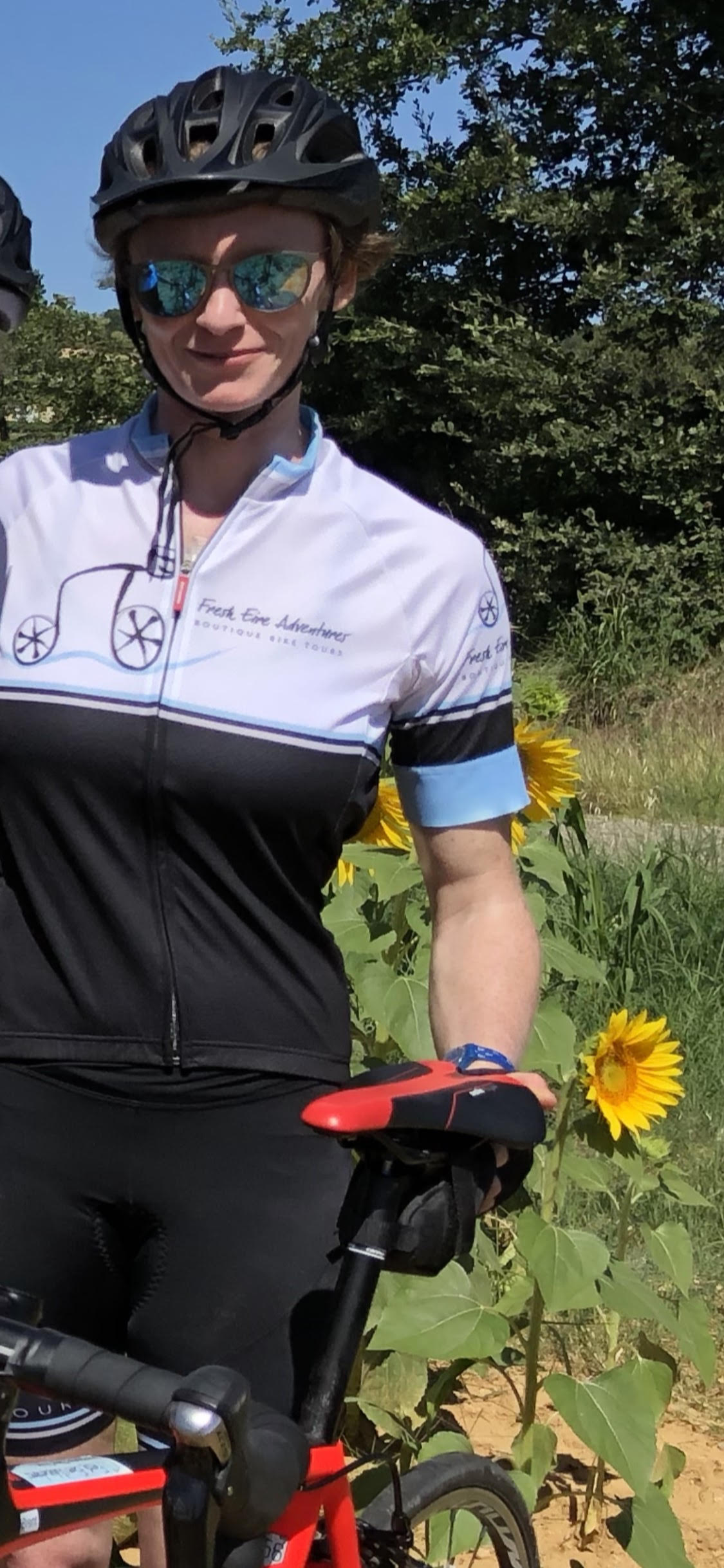 Jenn hails from Connecticut, USA but has lived for many years in France. A passionate horse enthusiast, and aspiring novelist, Jenn for the most part works at a riding school but when we can convince her to spend time apart from her beloved horse, Champion, she leads tours in Bordeaux, Burgundy and the Loire Valley. Her party trick is sabring a bottle of sparkling wine or champagne with a pedal wrench.
Clément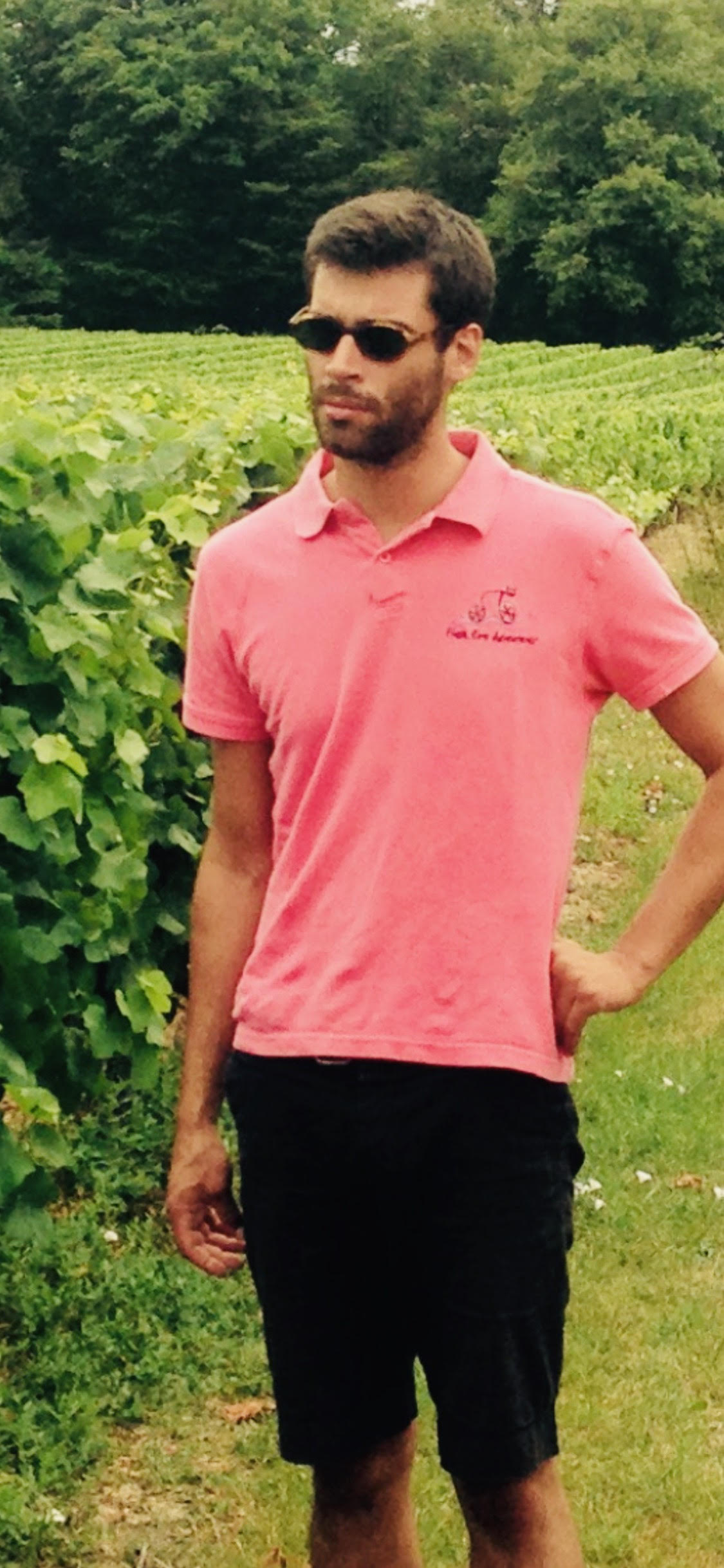 Living in the French countryside near Montpellier in the south of France, but originally from St-Lo in the northwest, Clement is a flautist extraordinaire and is an accomplished piano and guitar player to boot. Currently training to be a sound technician he lives in a big house in the countryside near "Les Cévennes" a beautiful area next to Montpellier near Spain, Italy, the Pyrénnées mountains and the Mediterrannean sea. A keen cook he, like most French people, loves food and wine and discovering new flavours. When he is not leading bike trips for Fresh Eire Adventures during the summer Clément teaches music in a secondary school. A keen and strong cyclist he has traveled through most of France but his favourite regions include Provence, the Loire Valley, Burgundy and his native Normandy.
Antoine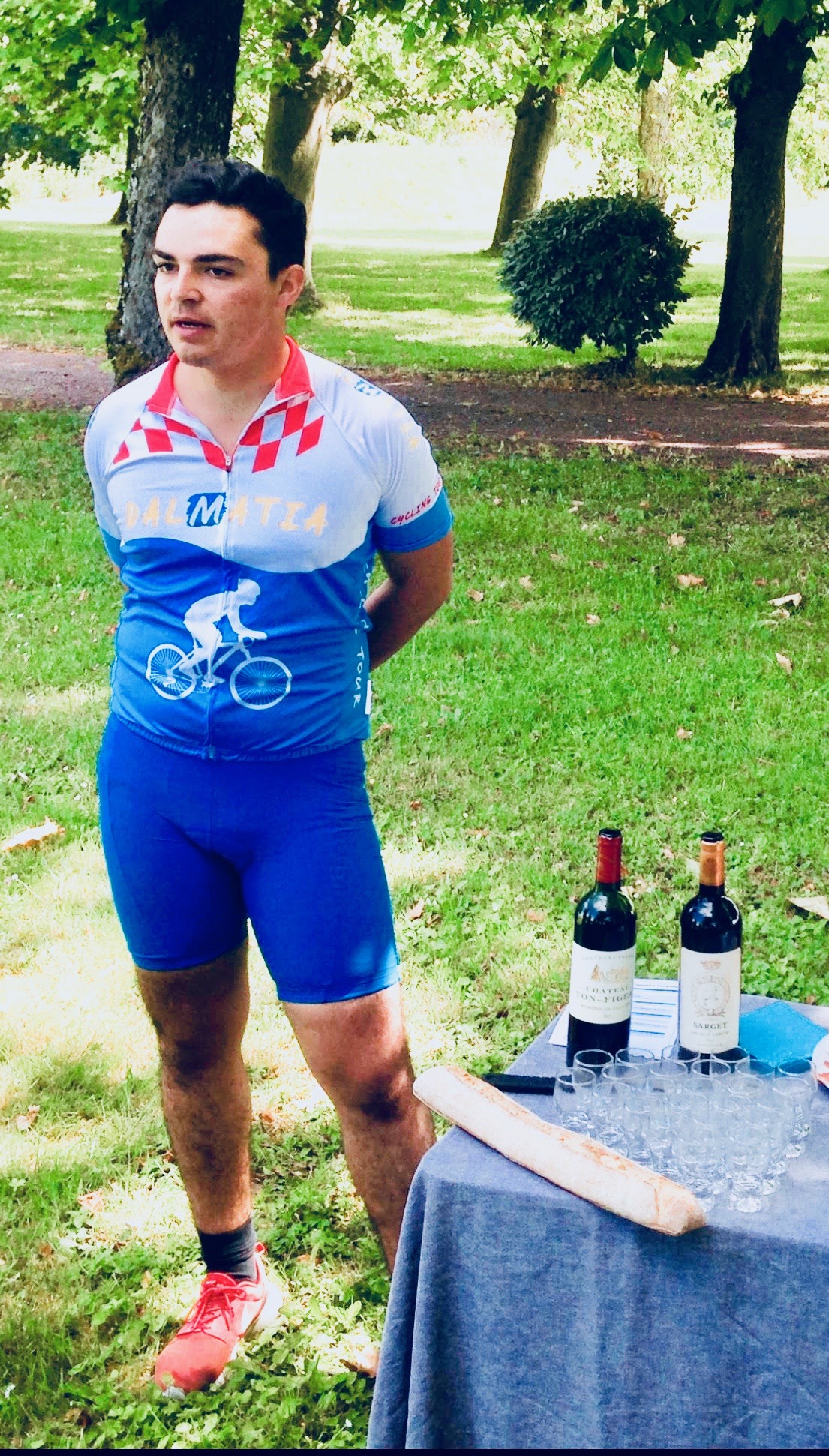 Antoine hails from Lyon, France and has a Bachelors Degree in Management and Hospitality and a Masters in Wine & Spirits and is both a gourmand and oenophile through and through. He has passed the WSET Level 3.
Currently based in Chamonix in the Alps he loves to join Fresh Eire Adventures on their French Bespoke trips in the blockbuster wine regions such as Bordeaux and Burgundy.
Janet

Janet is an experienced tour guide, having guided tours in Ireland, France and the UK for over 10 years. Her main interests are cycling, golf and hiking, and she has an incredible knowledge of the best locations in Ireland for all of these activities. She believes that getting to know the locals is a very important part of any tour in Ireland, and makes sure to visit those off the beaten track places where a real Irish experience can be had. Janet hails from Dublin, but lives in County Clare on the west coast of Ireland. She is a member of Lahinch Golf Club, one of the top 10 golf courses in Ireland, and is a fluent French and German speaker.
Janet leads these following tours : Ireland Golf & Biking, Connemara Castle & Manor Bike Tour, Burren & Connemara Bike Tour

What do you think of our 2019 colors? Every participant on our trips this year will receive one of these complete k…
twitter.com/i/web/status/1…
1 day ago. via Facebook