Have you ever wondered what to take and how to pack for a stunning Fresh Eire Adventure? Look no further – Mathieu, our intern from La Rochelle Business School, will guide you through the process. While this list is not exhaustive it is a good benchmark.
Remember, the key here is 'less is more'! Please pack sensibly – our guides really appreciate it when you travel with less luggage: ideally, one carry-on suitcase per person and one shared full-size suitcase per couple. It's also a good idea to bring a folded soft duffel bag in your suitcase to help carry home any items you might purchase on your trip.
Essentials
Passport
Wallet
Health insurance details
Medication
Sunglasses
Prescription sunglasses
Cell phone, tablet/laptop, camera and peripherals
Power adaptors
Chamois cream(prevents against chafing)
Cycling clothing
Jerseys
Cycling shorts
Gloves
Sports socks
Warm sweater
Light rain jacket and pants
Bike shoes
Pair of sneakers
Regular clothing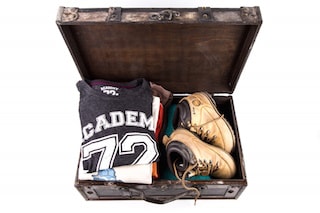 2 elegant outfits (shirts, dress, trousers, sport jacket*)
Pair of elegant shoes
2 regular and comfortable outfits (t-shirt, pants/shorts)
1 pair of sandals
Underwear
Regular socks
Swimwear
Toiletries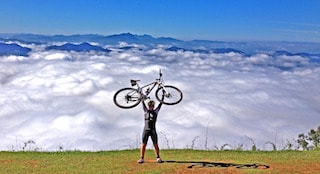 Razor/shaver and cable
Hairbrush
Shampoo/conditioner***
Q-tips
Skincare
Tooth brush
Toothpaste, dental floss
Deodorant
Hand Sanitizer
Tiger Balm
Travel hairdryer**
Hair irons (if you use them)
Sun protection
Optional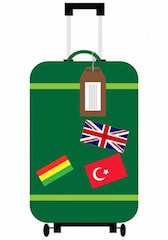 Your own bike seat, pedals, helmet
Sun hat/cap
Bandana
Remember our hybrid and e-bikes come with a rear-mounted pannier bag where you can put your camera, cell phone, and rain jacket. We also supply water bottles (but it's a good idea to bring your own energy drink if you like to use these). We also provide helmets.
* Some formal restaurants we visit require gents to wear a sports jacket or sports coat. We'll advise you before your trip if you need to bring one.
** All our preferred hotels have hairdryers in their rooms; you might need a travel hair dryer for your pre or post hotel choices however.
*** All our Deluxe hotels offer top quality amenities; some of our Classic level hotels use generic amenities. You might like to bring your own shampoo.