Burgundy Bike Tour


Our bike tours in France feature gourmet cuisine & outstanding wines and, here in Burgundy, you will ride through vineyards steeped in history. Our French cycling vacations in Bordeaux, Loire Valley, Provence and Normandy & Brittany bring you up close and personal with local characters and authentic experiences. Visit Burgundy with Fresh Eire Adventures: Wine, Gourmet Restaurants, Markets, Vineyards and...You! #pedalon
Please see our Blogs for Bordeaux and for Paris to help with pre and post trip suggestions.
Dates Burgundy | Prices Burgundy | Included Burgundy | Extras Burgundy
For our guests in Burgundy we have designed an action packed itinerary of the best biking, fabulous vineyards, authentic hotels and gorgeous gourmet restaurants and bistros. The cycling routes are rated Easy to Moderate; there are some rolling hills and a few challenges. We shall visit authentic markets, visit the Hospices de Beaune and Clos de Veugeot. We'll be sure to include many regional wines with your meals as well as many tastings in caves and in vineyards. The best French cheese is Epoisses from the Burgundy region and we look forward to sharing it with you.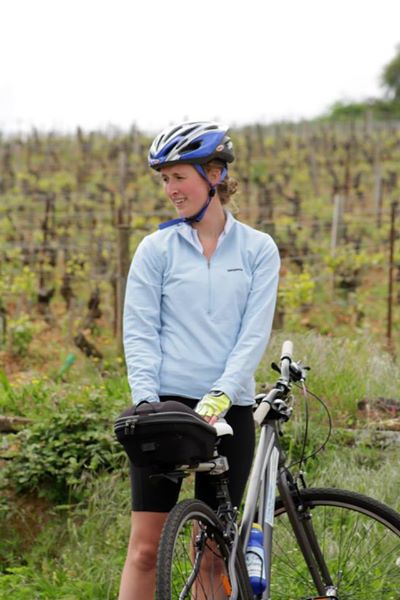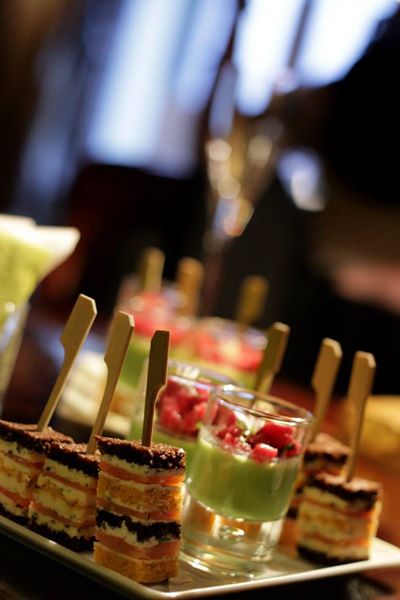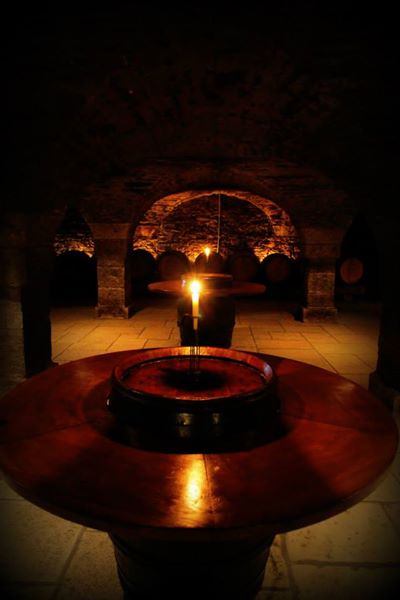 The wines are outstanding in the region; arguably the best in France. Along the Route des Grands Crus we'll be sampling up to 3 different wines a day; we try to do this in as organic a way as possible as formal tastings can be a little tedious after the first few so we just keep it simple for the most part. Burgundy is certainly the one of the unmissable wine meccas - the reds of Cotes de Nuits (Nuits St George, Vougeot, Vosnee Romanee), and the whites of Cote de Beaune (Pommard, Volnay, Mersault) are all top quality. Some of my personal favourites at the moment are the 2009s of the neighboring villages of Gevrey Chambertin and Chambolle-Musigny - they are drinking very nicely and are still quite inexpensive. These features really open up the region to our guests you will truly feel part of the fabric of the countryside at the end of your trip.
While the wines are, without a doubt, the biggest draw to the region you will be very pleased with our restaurant choices here also. On display will be a wide-array of rich Burgundian excess; Boeuf Bourguignon, Escargots, Epoisses cheese, foie gras doused in brandy, and rich wine & cream sauces for example.
Our local guide, a regional wine expert, will facilitate memorable tastings - expect Grand Crus and Premier Crus, not necessarily from blockbuster vineyards; we will open up the lesser-known Burgundian wine world and provide you with privileged insider access to its wines.
Ideally our tours begin on a Sunday and end on a Friday. Dijon is easily accessed from Gare de Lyon in Paris by TGV (high speed train, c.2 hours). From Dijon you can take a local train to Beaune, a short journey of only a few minutes. Typically we shall ride for 50km per day with some extra challenges along the way for our more enthusiastic riders.
We like to meet our guests at Beaune train station at 11am, or we can pick you up from your hotel before then if you decide to spend your pre-trip night in the city. Typically the tours end at noon on the last day.
We can only guarantee a confirmed departure on our Burgundy trip with a minimum of four confirmed guests. If you have less than this number in your group we can still run the tour subject to a small surcharge per person. #pedalon
Itinerary
Day 1
Welcome to the Cotes de Beaune. Our tour starts in the 14th century city of Beaune, the epicentre of Burgundy's wine industry. Here we'll stay for three nights in either the exquisite 5 star Hotel Cedre (Deluxe) or 3 star Le Belle Epoque (Classic).
This morning we'll meet you either at the local Beaune train station or at your hotel if you have opted to spend Saturday night in the city. You'll have arrived dressed for cycling so, without further ado we'll fit you to your bikes and set off after a casual lunch in the centre of town.
Your guide will be keen to have you try one of the stunningly good regional wines with your meal – the first of many! After lunch we'll take a short 20 mile loop ride from Beaune through the vineyards of Pommard, Mersault and Volnay stopping off at a cave for the first of our visits to a wine maker.
Today's warm up ride gives our guests a fine sample of what to expect from the terrain of our Burgundy tour for the rest of the week. We rate the trip as Easy to Moderate; there are some rolling hills and a few challenges throughout the week. Remember the support vehicle is always sweeping from the rear so any time you want to hop in let your driver know.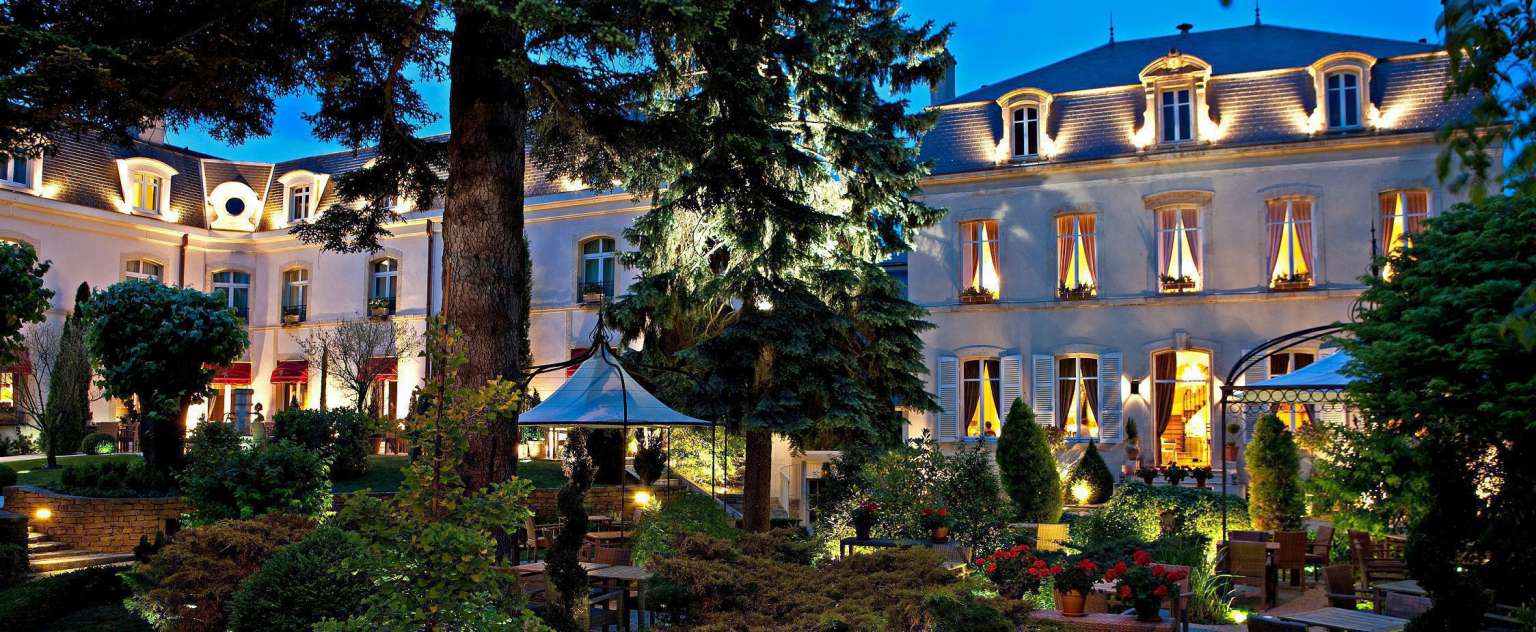 Returning to your hotel you'll check in and have plenty of time to enjoy your room before we all meet for an aperitif in the Hotel Cedre. Tonight we'll have dinner in one of our favourite restaurants in the centre.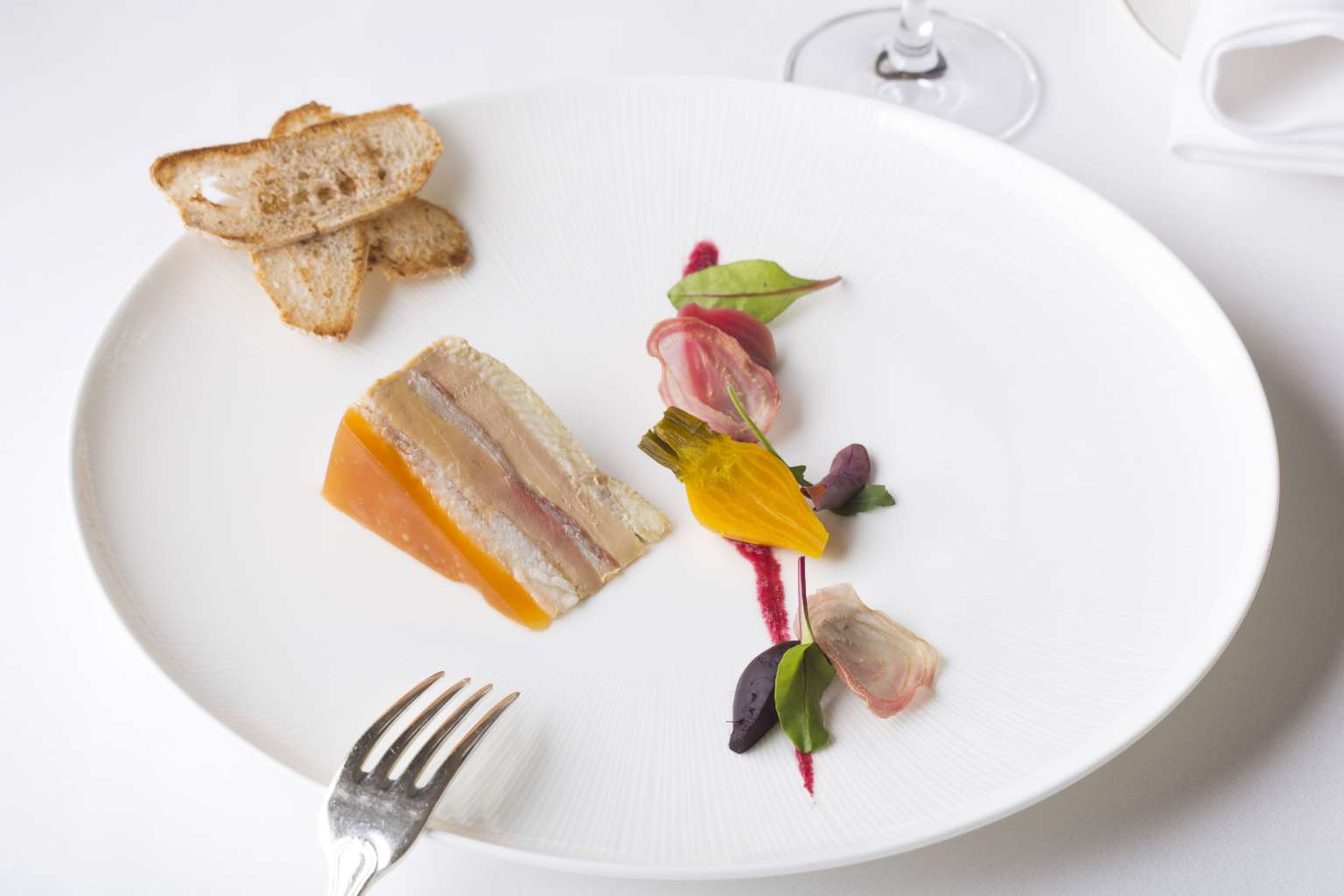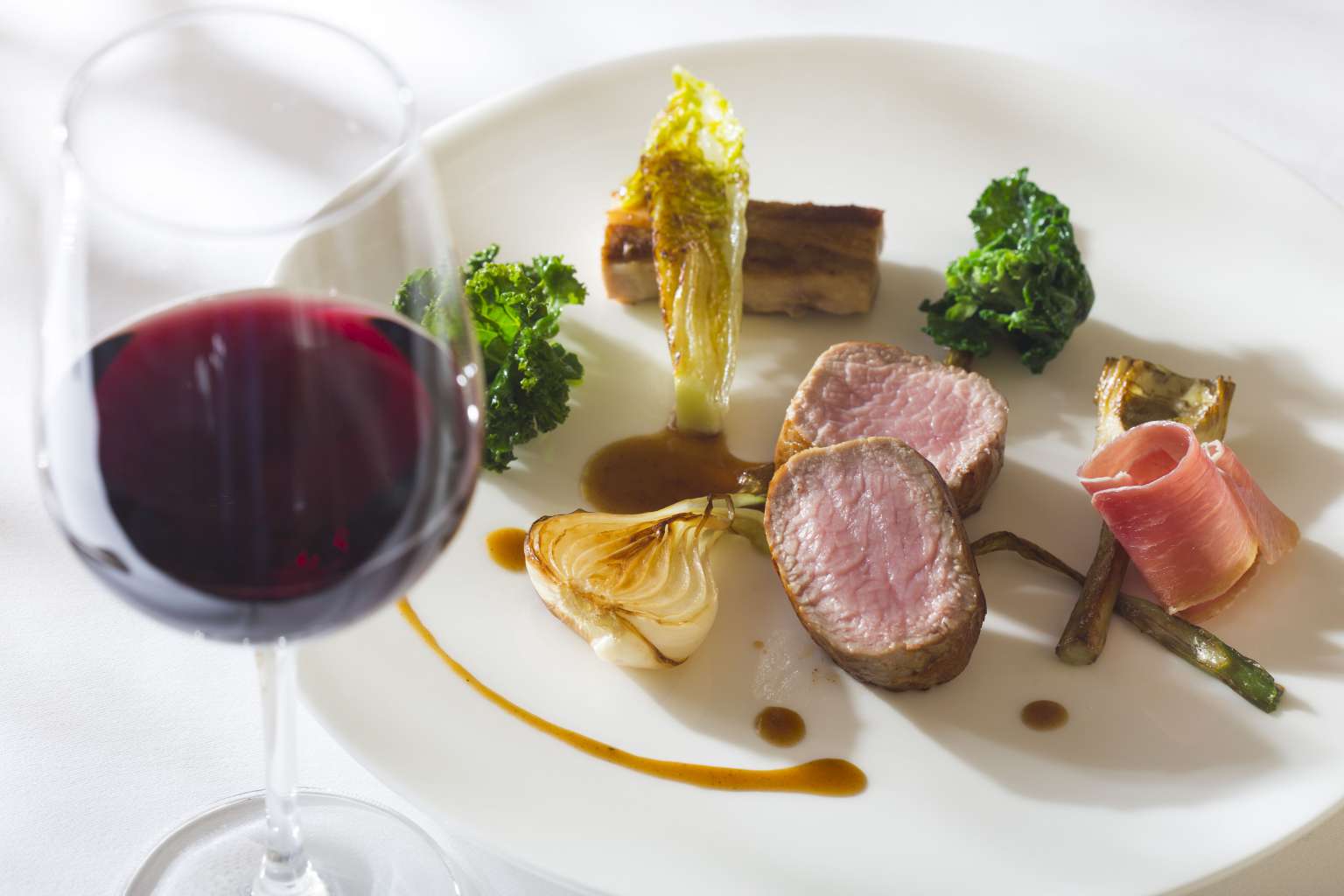 Included meals: lunch, dinner
Classic hotel: La Belle Epoque
Deluxe hotel: Le Cedre
Day 2
Our second day's ride will see us explore the Hautes Cotes de Beaune. Above the Côte de Beaune there is a plateau 400 metres in altitude, crossed by valleys that create a hilly landscape. These are the Hautes Côtes de Beaune. About twenty wine-growing villages have installed their vineyard there on the sunniest slopes, creating the appellation Bourgogne Hautes Côtes de Beaune. We'll have a few challenging climbs today (2000 feet of an ascent in total) as we explore the villages of Puligny-Montrachet, Chassagne-Moncharet, La Rochepot and Saint Romain. Producing wines almost exclusively using Chardonnay and Pinot Noir grape varieties, today's tastings will be the highlight of the week for many guests. Remember; the van will be following the group so don't be shy about picking up a few bottles for your cellar at home (we can arrange for them to be shipped to your home at the end of the tour). When we return to Beaune we'll meet in the centre of town at a wine bar before having dinner at a Michelin star restaurant.
After dinner we suggest talking a stroll through Beaune; this is a stunning beautiful town by night with many of its fine buildings perfectly illuminated.
Included meals: breakfast, lunch, dinner
Classic hotel: La Belle Epoque
Deluxe hotel: Le Cedre
Day 3
our morning's ride will commence after a visit to the Hospices de Beaune, a charitable institution of the fifteenth century used as a hospital for the poor and needy of the region. It is now used for the annual wine auction held every November - the results give some indication of the trend in expected bulk wine prices for the vintage from the rest of the region. Our ride today takes us on a 60km loop ride to the 12th century abbey of Saint-Nicolas-lès-Cîteaux, founded by St Bernard. Here's we'll enjoy a cheese tasting and visit of the abbey. This afternoon, when we return to Beaune after our ride we'll enjoy a visit to one of the best known cellars in Beaune – Patriarche. Here's we'll explore this labyrinthine cave and taste over 20 different wines by candlelight. Your sense of direction will certainly be challenged but your taste buds will more than rewarded! Tonight, you'll dine on your own – your guides will have many recommendations for you.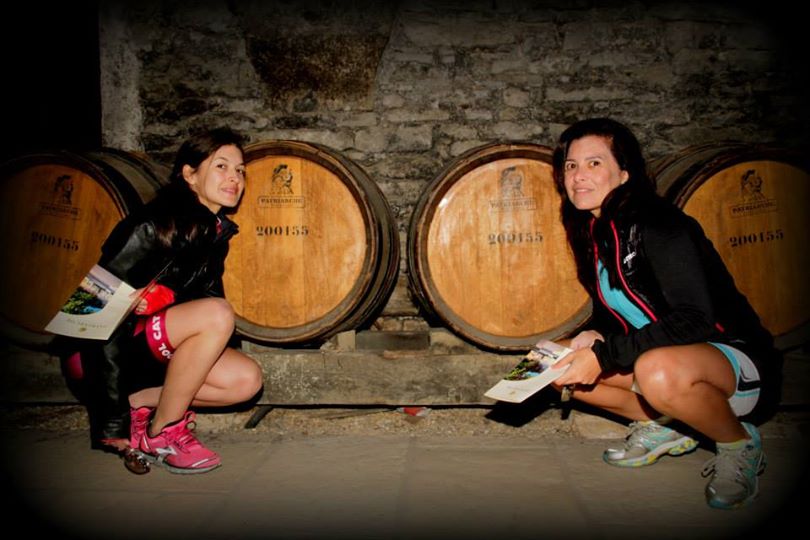 Included meals: breakfast, lunch
Classic hotel: La Belle Epoque
Deluxe hotel: Le Cedre

Day 4
After we check out of our hotels in Beaune on the fourth morning we'll set off in the direction of the Cotes des Nuits. We'll ride through the vineyards of Charlemagne (when you might even get to see ancient farming traditions such as horse drawn ploughs in use) and Aloxe Corton. We'll enjoy a lunch in the centre of Nuits-Saint-George, the largest village this side of Beaune and one of the most important wine centres in Burgundy. In the afternoon we'll continue our ride through the most valuable vineyards in the world near the village of Vosne-Romanee. Passing by the DRC (Domaine Romanee Conti) you can pose for photos by the wall of the Domaine – but as the signs request, please don't enter! We'll check into our second hotels of the trip – Chateau de Gilly (Deluxe) or Hotel de Vougeot (Classic). Tonight we'll dine at a local restaurant in Nuits-Saint-George.
Included meals: Breakfast, dinner
Classic hotel: Hotel de Vougeot
Deluxe hotel: Chateau Gilly
D
ay
5
Our fifth day will see us explore further into the Haute Cote. We'll start our day with a visit to Clos de Vougeot, the largest single vineyard in the Cotes de Nuits, and the Chateau Clos de Vougeot. Created by the Cistercian monks of the 12th century Abbey of Saint-Nicolas-lès-Cîteaux which we visited the day before, the Grand Crus of Vougeot are world famous – in the movie Babette's Feast (set in the 1870s) the featured wine is a Vougeot from 1845. The chateau is a marvellous visit and is the setting for the annual dinner on the night preceding the auction at Beaune's Hopices. It has served as headquarters of the Confrérie des Chevaliers du Tastevin. We shall continue on our bike ride along the Routes des Grands Crus visiting some areas which, after our visit to the stunning caves of Patriarche, will be quite familiar to you – Gevry Chambertin for example. Back in Vougeot, at the end of our ride, we'll all enjoy a Cremant de Bougogne to celebrate our week's riding together. Tonight we'll have our final dinner together in another fabulous restaurant in Nuits-Saint-George.
Included meals: breakfast, dinner
Classic hotel: Hotel de Vougeot
Deluxe hotel: Chateau Gilly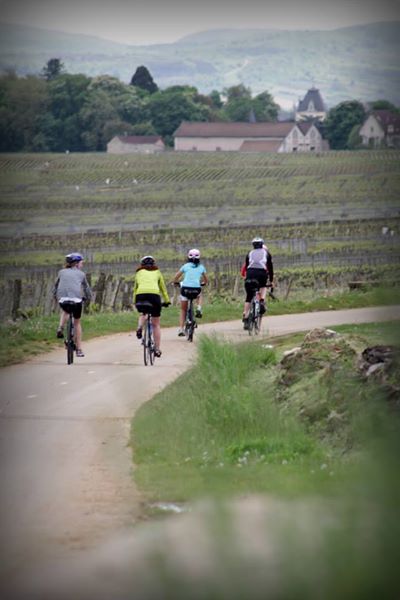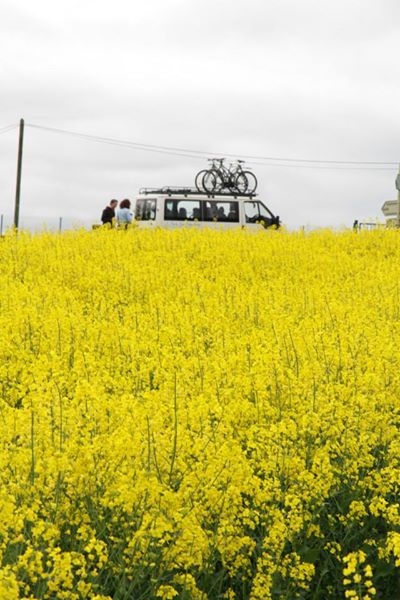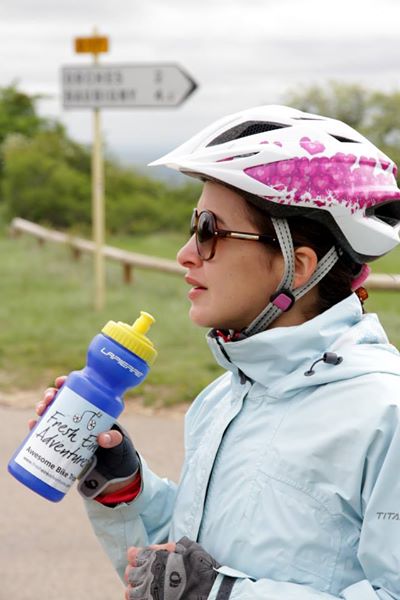 Day 6
After breakfast on our sixth morning, our final morning together we will enjoy a short 10 miles of a loop ride through the vineyards of the Cotes de Nuits before returning to our hotel to check out.
We'll then transfer you to Dijon where you enjoy some additional time in the region, hire a car to explore other regions of France or take a train to Paris or beyond. #Pedalon
Included meals: breakfast
---
Dates Burgundy
Any start dates available upon request (subject to availability)
Prices Burgundy
Classic: US $4,495 pps. Single supplement US$500
Deluxe: US $5,695 pps. Single supplement US$800
Included Burgundy
Use of hybrid bike and helmet. More about our bikes
Transfers from Beaune centre (or SNCF station) on start day
Transfers to Dijon on end day
4 exquisite dinners & wine
3 gourmet lunches & wines
Admissions to all included attractions & tastings
Baggage transfers
Tips for hotels/restaurants
Healthy snacks, water, full guiding services, support vehicle.
5 nights B&B in 3 star hotels (Classic), 4 & 5 star hotels (Deluxe), with continental breakfast
Extras Burgundy
Upgrade to a carbon road bike or e-bike at extra cost. More about our bikes
Self-guided extension packages available in Paris (3 nights, 4 star from $1,295 pps)
Guided extension packages available in Paris (3 nights, 2 days Guided Tour, 1 free day from $1,595pps)
Gratuities for guides

Related posts from our blog
Click here to see the top Chateaux
Click here to see the casual restaurants in Paris
Paris Attractions, Hotel & Restourant
---