Costa Brava Bike Tour
Our Bike Tours of Spain's Costa Brava provide a playground for those seeking the luxury of a Deluxe or Classic supported ride, and the thrill of some breathtaking routes. Costa Brava is a mecca for cycling; keep your eyes peeled and you'll see many flashes of familiar kits as it's the training ground for numerous competitive teams and riders familiar to everyone from the great European races such as Le Tour de France, the Giro d'Italia and the more local Vuelta. It is also a superb destination for those seeking out the unique Catalan culture and heritage; from the language and arts scene to the wines and the unique cuisine: Girona is home to El Cellar de Can Roca - the best restaurant in the world and spiritual successor to El Bulli.
Please see our Blogs for Seville and Barcelona to help with pre and post trip suggestions.
Dates Costa Brava | Prices Costa Brava| Included Costa Brava| Extras Costa Brava
Itinerary
Day 1, Sunday
Your guide will meet you in Girona (airport 10am, train station 10.30, hotel 11am) and transfer you north to the Costa Brava. We'll change into our biking gear and, after a bike-fitting session, embark on our first scenic ride along the small country roads and bike paths.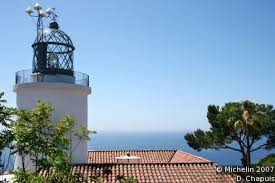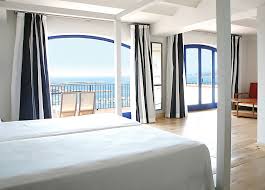 Our steady loop will loosen up our legs for the great riding to come. We'll stop at the lighthouse in Llafranc to enjoy some tapas while admiring the view before heading back downhill to the stunning Hotel Malcontenta (Deluxe) or Hotel Trias (Classic). The freshest seafood available awaits us in a small restaurant on the harbour front.
Included meals: Lunch, dinner
Classic hotel: Hotel Trias
Deluxe hotel: Hotel Malcontenta
Day 2, Monday
Start the day spinning past typical Catalan masserias scattered through the countryside. We'll start to climb, and climb, and the view will only improve. Stop along the way to admire the dolmens hidden just off the road. Our climb lands us on 10 kilometers of undulating coastal road with nothing but nature and the blue waters below. Ending in St. Feliu de Guixols, enjoy a Spanish lunch on one of the terraced restaurants in the port.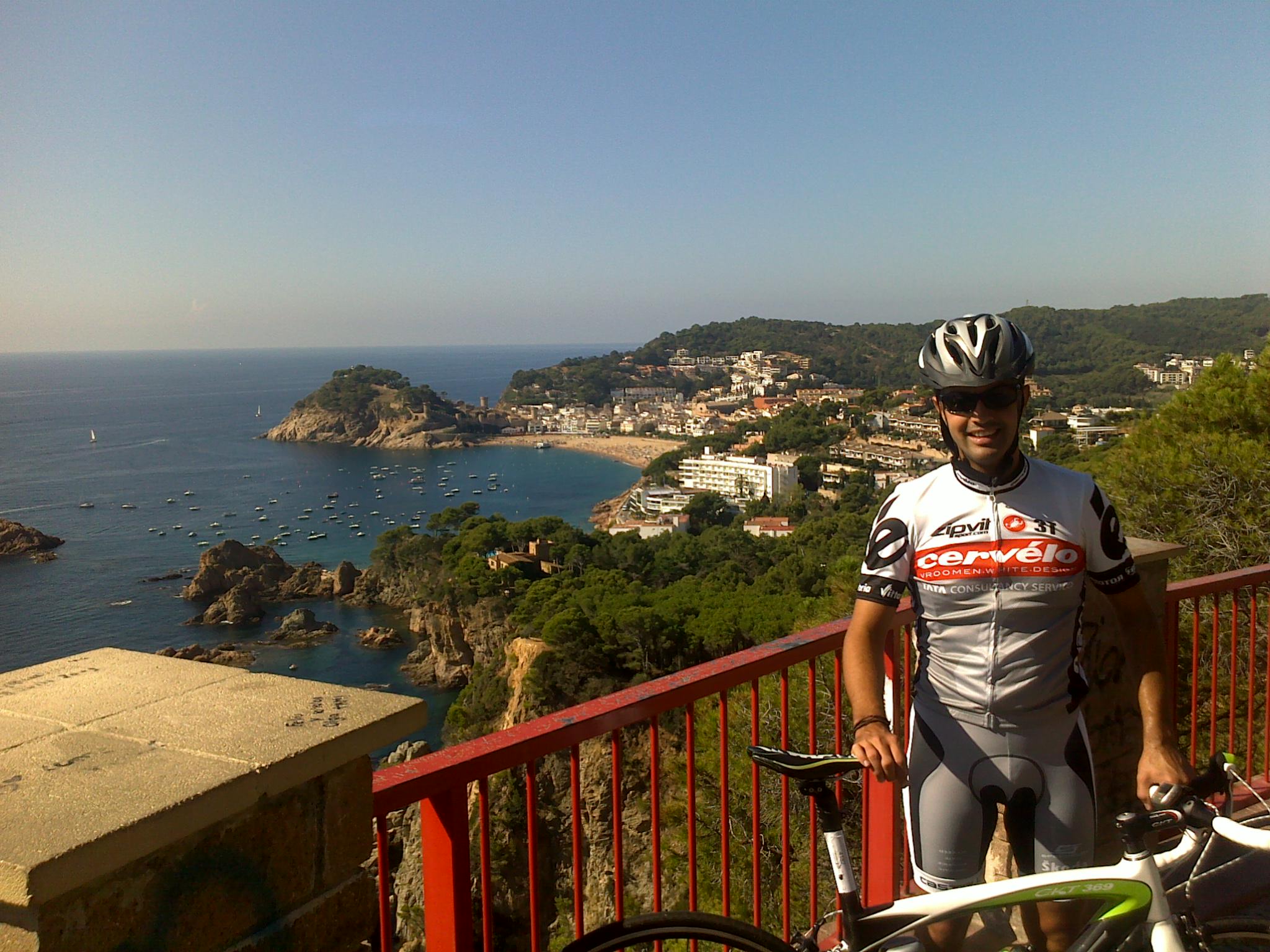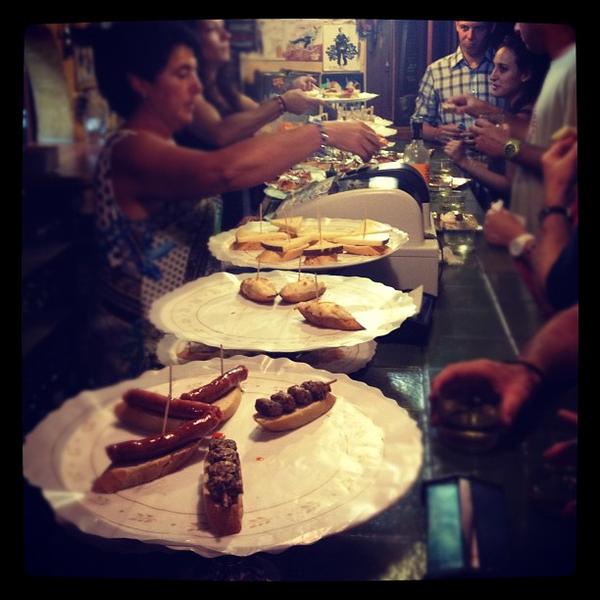 We'll then transfer back to the hotel to relax. Tonight we'll have pinxos (like tapas) in Palamos, in an outstanding atmospheric bar - expect to eat drink and be merry here
Included meals: Lunch, dinner
Classic hotel: Hotel Trias
Deluxe hotel: Hotel Malcontenta
On our second evening together we'll enjoy some finger food at El Can Moni, perhaps the most authentic tapas/pinxos bar on the Costa Brava. You'll likely be the only non-locals here tonight; this is a super special and unique experience full of passionate, dancing characters that appear to have stepped off a Almodovar movie set."
Day 3, Tuesday
We'll ride inland today to discover the charming medieval villages that pepper the lands between Girona and the coast. We'll spin through Peratallada, Ullastret, and Palau Sator to see the artisans at work and peruse the art galleries and shops. These villages are also home to many ancient Iberian archaeological remains. After a delicious local lunch, a quick ride brings us back to our hotel where you can refres and relax before the evening's activities. In the late afternoon, we have the option of visiting one of the many terracotta ateliers in la Bisbal. We'll then transfer to Girona for a walking tour of the city before dinner at a downtown restaurant in Girona on your own - those in the know might desire a reservation at El Cellar de Can Roca.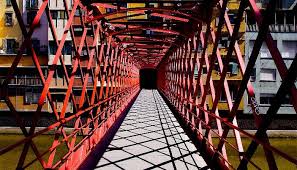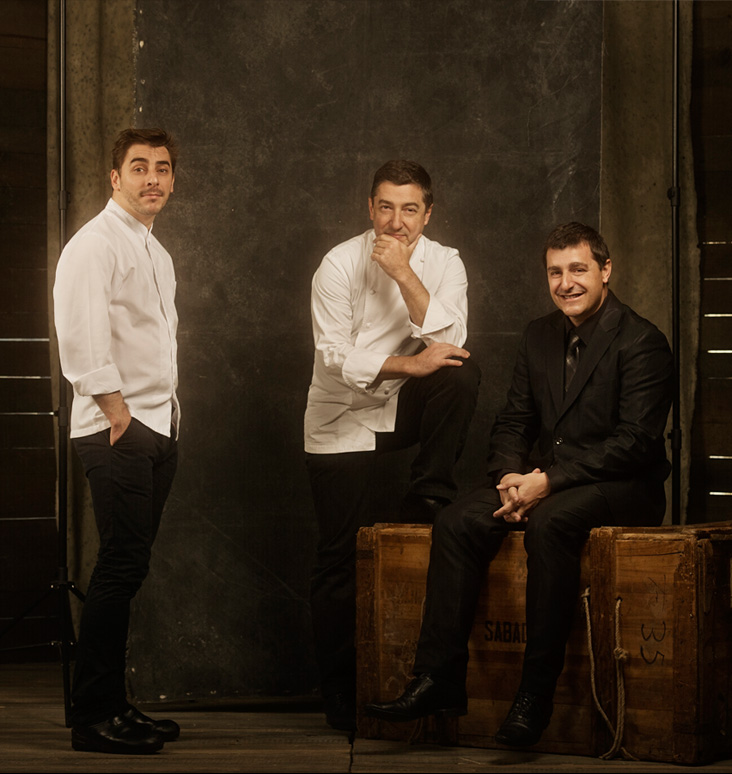 .
Meals: Breakfast, lunch
Classic hotel: Castell d'Emporda (Tower room)
Deluxe hotel: Castell d'Emporda (Garden or Castle Room)

Day 4, Wednesday
Today we'll get a glimpse of what the pro cyclists are all raving about. We'll start with some rolling hills to get us in gear for what's to come: the infamous Els Angels. Don't be surprised if you see the flash of a team rider zipping by. Atop this eight-mile beast will be a gourmet picnic fit for a yellow jersey. We'll descend to the city of Girona and explore its historic Jewish quarters, taking a cerveza and tapas break before we transfer or ride back to the hotel in La Bisbal where we'll enjoy a wonderful meal on the terrace overlooking the plains of the Emporda.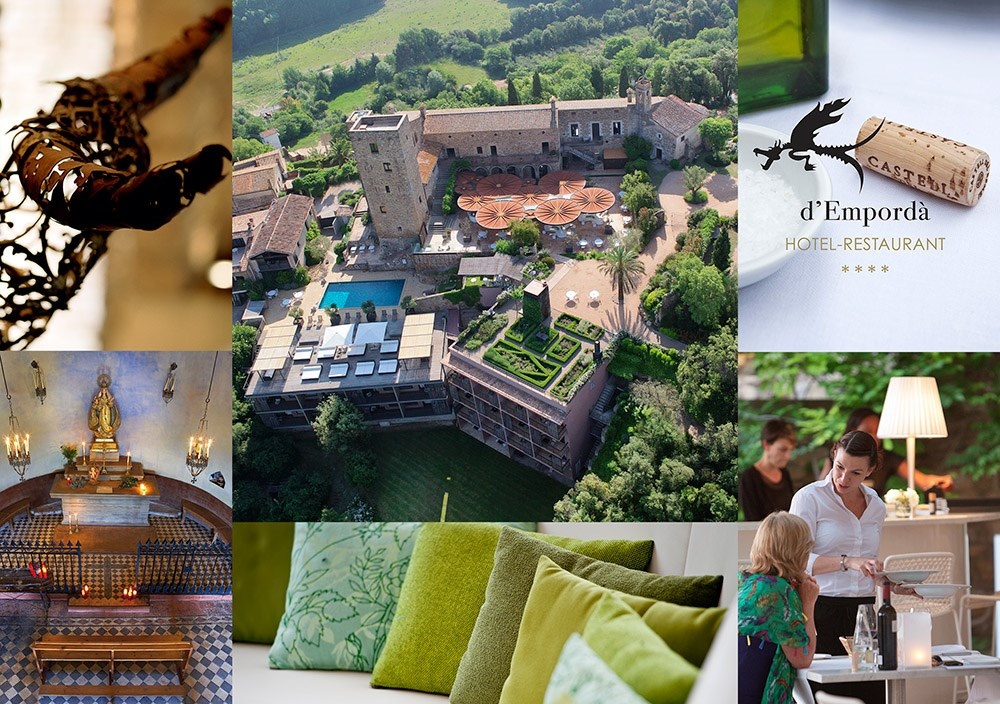 Included meals: Breakfast, lunch
Classic hotel: Castell d'Emporda (Tower room)
Deluxe hotel: Castell d'Emporda (Garden or Castle Room)
Day 5, Thursday
We'll ride this morning through the nearby towns toward the northeastern shores of the Costa Brava, into the heart of the Emporada region. This is one of the oldest wine regions in Spain, so a wine tasting is in order today. Enjoy lunch at one of the many cafés en route back to the hotel. We'll head to Peralada, where we can take an extra ride to Cadaques, or the Dali House and Museum in Port Lligat, or continue directly to our next hotel.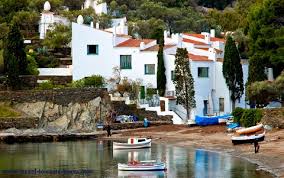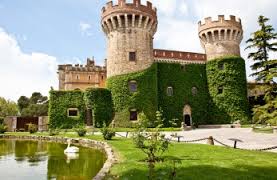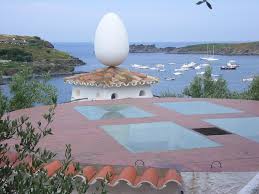 Enjoy the night with a comprehensive wine of the Peralada Winery's cava and the regional rosés, whites, and reds. We'll feast on the terrace of our favourite restaurant, an authentic feast with a stunning wine list. You'll sample some blockbuster wines tonight as we celebrate our week together and toast our final meal.
Included meals: Breakfast, dinner
Classic hotel: Hotel de la Font
Deluxe hotel: Hotel Golf Peralada
Day 6, Friday
This morning, after a quick spin of 15 miles to Gariguella for a olive oil tasting, we'll return to our hotel, shower and transfer to Figueres where you can visit the Dali museum and then catch a train to Barcelona.
Included meals: Breakfast

Click here to see the top 5 places to visit in the Costa Brava before or after your tour
Click here to see the recommended hotels and restaurants in Seville
---
Dates Costa Brava
A perfect time to travel in Costa Brava is April, May and September and October.
Any other start dates available upon request (subject to availability)
Prices Costa Brava
Classic: US $4,595 pps. Single supplement US$500
Deluxe: US $5,795 pps. Single supplement US$800
Included Costa Brava
Use of hybrid bike or carbon road bike and helmet. More about our bikes
Transfers from Girona centre (or train station) on start day
Transfer to Figueres train station on end day
4 exquisite dinners & wine
3 gourmet lunches & wines
Admissions to all included attractions & tastings
Baggage transfers
Tips for hotels/restaurants
Healthy snacks, water, full guiding services, support vehicle.
5 nights B&B in 2 & 3 star hotels (Classic) & 4 star hotels (Deluxe), with continental breakfast
Extras Costa Brava
Upgrade to an e-bike at extra cost. More about our bikes
Self-guided extension packages available in Barcelona (3 nights, 4 star from $1295 pps)
Guided etension packages available in Barcelona (3 nights, 2 days Guided Tour, 1 free day from $1595pps)
Gratuities for guides

Related posts from our blog