Mendoza and Maipu Valley Bike Tour


Join Fresh Eire Adventures for a bike tour in Mendoza to experience Argentina. Cycle the Valle de Uco & Maipu Valley and taste the unique wines of the land. Mendoza has it all; fabulous weather, wonderful inns, world-class wines (Malbec is the specialty), splendid bodegas, delicious food and more.
Dates Mendoza | Prices Mendoza | Included Mendoza | Extras Mendoza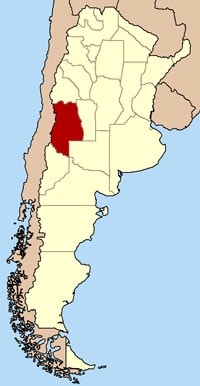 The list of attractions goes on and on and on! The challenge posed in offering this trip has been limiting the amount of included activities so that you may sample everything. This is an activity-based tour intended to be relaxing and fun. It is my ambition to show you my Argentina - "tranquilo"; relaxed, exciting and passionate. The biking is generally flat with a few easy hills. The Mendoza climate can be challenging in January and February. Expect temperatures in the mid 80s to low 90s, sometimes even higher. Don't be surprised by the occasional rain shower.
Itinerary
Day 1
We meet on our first day at either your hotel, or at Mendoza International Airport and transfer to our first hotel, in the downtown part of Mendoza. After check in, we will take a short walking tour of the city, taking in lunch in an authentic restaurant and stop off for our first wine tasting (an introduction) with a local expert. We won't be biking today but instead you'll have time to either visit the local Mercado Artesanal Tradicional or take an afternoon siesta before we meet up for a welcome cocktail at our gorgeous hotel. Tonight we dine in true Argentine style at a local Asado.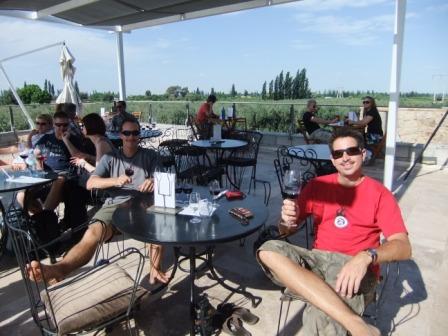 Day 2
After breakfast on our second day, we will be fitted to our bikes and head out to the Maipu Valley, home to the best vineyards in the region. We won't get to visit them all, unfortunately, but over the next few days we'll make a hit-list of the very best!
We will meet a variety of wine makers; from the very large producers to the smaller, independent operators who specialize in organic production and traditional methods.
And of course, we'll get to sample them all! If you are keen to add to your cellar then you'll be surprised at how affordable it is to ship a few cases home. We'll have a picnic lunch today. Tonight we'll have our second dinner together at a local Italian restaurant.
Day 3
On our third day, after breakfast together, the group will separate and you'll have a choice of activities (pre-chosen at time of booking). Here you can choose from:
Whitewater rafting
Horseback riding
Crash course in Spanish language with a tutor
Mountain biking
Hot Springs at Cacheuta
Spa Day at 5* resort (including 2 treatments)
Day trip to Villaviciente
Paragliding in the Andes
70km bike ride
Hiking trip to the Andes
Lunch today, as every day, is included as part of your activity. Because we will all return to Mendoza at different times, tonight can be your "free night," so you will have dinner at a restaurant of your choice. After dinner, and depending on energy levels, we will all meet up around 10 pm (after dinner) and explore the many bars along Ave. Aristides Villanueva. This can be a late night and an opportunity to see Mendoza come alive!

Day 4
On our fourth day we can have a late breakfast so you get to lie in bed for an extra 2 hours! Today we visit Bodegas on the Andean side of Mendoza. We will depart by bike around 10.30 am and we will explore the vineyards and meet with a local producer who welcomes us onto his property, with lunch, for an overnight stay in a rustic setting where his family have been producing wines for three generations.
After lunch, you will be able to take a siesta in your traditional, yet sumptuous, bedroom. We will get to explore the property by horseback just before sunset. Tonight we will have a traditional Parrilla dinner (don't worry, non meat-eaters will be taken care of!) on the terrace, and you might be serenaded by a local musician!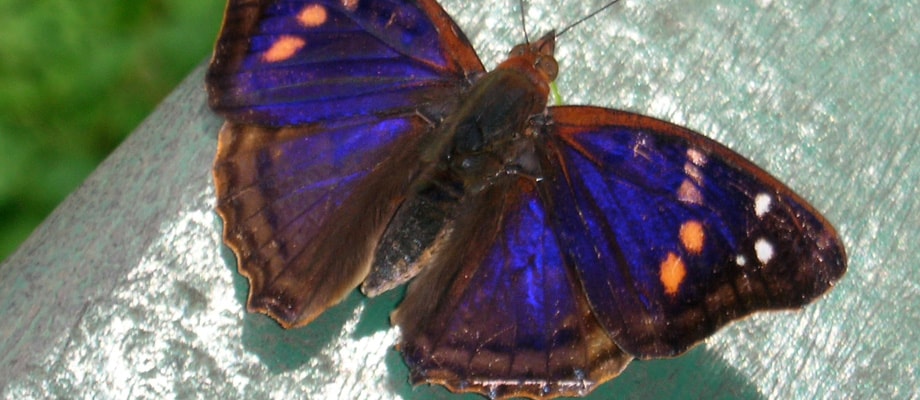 Day 5
After breakfast, on our fifth day, we will ride back to Mendoza and have lunch in one of my favorite restaurants on Ave. Aristides Villanueva before visiting the local art gallery in the afternoon and meeting with a local expert who brings to life the history of this beautiful country and the challenges Argentines face on a daily basis. Tonight (& tomorrow night) we stay back in the city of Mendoza at different hotels. We have dinner tonight at slightly earlier time of 8 pm.
Day 6
On our final day, following another delicious breakfast, we'll get back on our bikes one final time and head back out to the Maipu Valley. Today we'll visit an artisan liqueur producer, a choclatier as well as three more wine producers including my favorite of the week – the grand Trapiche winery. We will return to Mendoza with ample time for some shopping in the late afternoon before meeting up for a final cocktail together before dinner.
Day 7
After our final breakfast together we will transfer you to the airport for either your journey home or to continue your adventure.
---
Dates Mendoza
Any start dates available upon request (subject to availability)
Prices Mendoza
Classic: US $4,995 pps. Single supplement US$800
Deluxe: US $6,395 pps. Single supplement US$1200
NOTE: Harvest Festival dates are at a premium of $1500 pps
NOTE: Christmas and New Year (mid December - mid January) are at a premium of $1500 pps
Private departures on dates of your choice with a minimum of 4 rooms / 8 guests are available from $4,695pps (Classic) and $5,995pps (Deluxe). Please contact us for information.
Included Mendoza
Use of hybrid bike and helmet. More about our bikes
5 exquisite dinners & wine
6 gourmet lunches & wines
Admissions to all included attractions & tastings
Baggage transfers
Tips for hotels/restaurants
Use of local cellphone
Healthy snacks, water, full guiding services, support vehicle.
6 nights accommodation - 5 nights B&B in 3 & 4 star hotels (Classic) or 4 & 5 star hotels (Deluxe); 1 night in a luxury Bodega, with continental breakfast
Extras Mendoza
Upgrade to a carbon road bike or e-bike at extra cost. More about our bikes
Self-guided extension packages available in Santiago de Chile or Buenos Aires (3 nights from as low as $1299 pps).
Gratuities for guides
Your flights to and from Mendoza, Argentina.
Calls made/received on provided cellphone exceeding $20 ARG.
Travel insurance
Vaccinations
Visas
Air Travel Mendoza
Mendoza has a small but wonderfully efficient international airport. From your home country it is advisable to travel into either Buenos Aires (Argentina) or Santiago (Chile) and take then take a flight to Mendoza. LAN is our preferred operator on both of these routes and we highly recommend them. Other operators exist but they have a dubious punctuality record.
If availing of an extension (see below) then we advise you to explore the Open Jaw airfares many airlines offer (eg. fly into one airport and out of another) so that you can maximize your time on vacation and not double back on yourself.
Some airlines offer a Pass system offering excellent value for money. LAN, for example, offers a Pass that includes up to five flights within South America (restrictions apply) - this is only available however to passengers who fly to South America from their home country on a LAN flight. This is worth further investigation if you intend to take more than three flights in Argentina or Chile (or indeed further afield).
Extensions Mendoza
Extensions can be arranged either before or after the trip which include excellent accommodations and detailed itineraries. We have bi-lingual guides available in Santiago de Chile and Buenos Aires. These guides are also available for basic "meet and greet" services if you'd prefer to undertake some independent travel. Iguazu Falls are also spectacular and can easily be seen as part of an overnight trip from Buenos Aires.