Join us on a bike tour of England. Bike to lakes, dales, moors and castles in the English Countryside. Easy Routes following canals and rivers. Our Cotswolds Tour is an opportunity for the novice biker to become comfortable on two wheels again! We have plenty of optional extra rides for intermediate and advanced riders in this beautiful part of England with its rolling countryside, sleepy villages, quaint pubs and wonderful hotels.
Dates Cotswolds Adventure | Prices Cotswolds Adventure | Included Cotswolds Adventure | Extras Cotswolds Adventure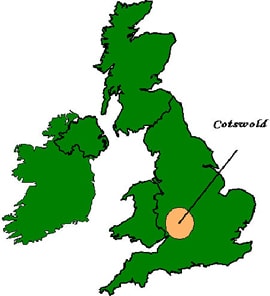 This tour is also a must for lovers of history and literature alike; the area is steeped in history and your guides will be sharing stories and lore from the region. You'll visit Anne Hathaway's Cottage, see where Shakespeare first wrote his celebrated works, ride along bike paths following canals and rivers and stay in authentic hotels.
Itinerary
Day 1
On our first day together, we'll meet at London Heathrow Terminal 1 and transfer to Elcot Park Hotel. Built in 1768, possibly for Charles Dundas, a prominent landowner from the neighbouring village of Kintbury. Elcot Park has a fascinating history, and amongst the earliest inhabitants was Anthony Bushby Bacon who was a considerable iron master and colliery owner in Wales and southern England. He owned Elcot Park and the success of his exports to Russia and Sweden made him the wealthiest man in Britain according to records held in Wales. Sale documents are held for 1844, when Elcot Park was sold with 122 acres (in contrast with today's 16).
Lady Shelley, mother of the great poet Percy Bysshe Shelley, moved here with her remaining daughter, having suffered the double tragedy of her husband's death at Field Place, Sussex and the death by drowning of Percy.
The estate was then let for a number of years to various military families until the Shelley family sold their interest in Elcot Park to Sir Richard Vincent Sutton, 6th Baronet in 1899. Sir Richard's main seat was Benham Park, and the land attached to Elcot at that time adjoined Benham Valence. Elcot Park was again let for a further 25 years to a prominent JP by the name of Richard Plaskett Thomas. He held substantial tea plantations in India.
After your first included lunch of the week, we'll check into our rooms (Classic rooms for guests on a Classic package, while Superior rooms will be allocated to our Deluxe package guests) and then take off on a warm up ride in the afternoon stopping off in a local pub for a swift pint of ale along the Kennet & Avon canal. Tonight we'll dine in the hotel restaurant.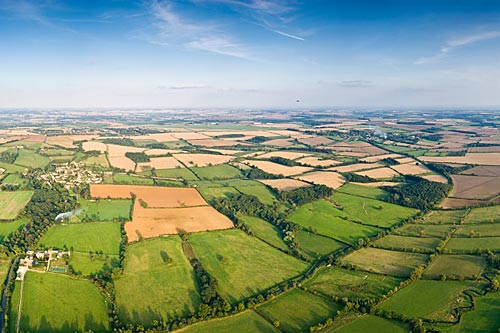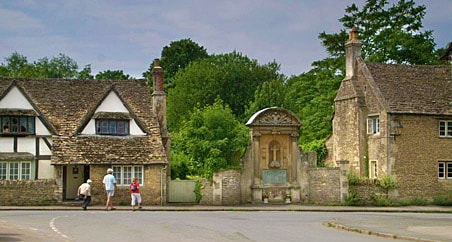 Day 2
After breakfast on our second day together (be sure to try an English Muffin), this morning we'll take a transfer to Great Bedwyn where we'll commence our ride from the 12th Century church. After a few pleasant miles we'll stop to marvel at the 19th Century Crofton Steam pumps which were designed to raise waters from the canal at the bottom of a hill and displace it to the canal's level summit one mile away. We'll stop off for lunch here in the Wiltshire countryside in an authentic pub and, afterwards, continue along a glorious bike path through the hamlet of Melksham to our Victorian Hotel where we'll stay for one night. Beechfield House was originally built as a gentleman's club in the 19th Century and its current owners have lovingly maintained its original features and decor offering our guests an authentic ambiance and Victorian mood. Classic rooms for guests on a Classic package while Superior rooms will be allocated to our Deluxe package guests. Dinner tonight will be served in the Chippendale Room.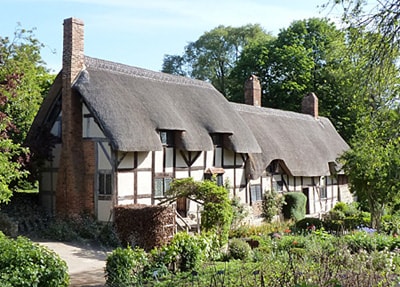 Day 3
Directly after breakfast on our third day, we'll take off on our bikes along quiet country roads, through sleepy villages like Great Chalfield, before stopping for lunch in Bradford on Avon. Lunch today is on your own but you can choose a pub lunch in one our favourite pubs in the region - always a winner - or make a small picnic from the grocery store.
Prepare to be wowed as we continue towards Bath along the pristine canal tow path. We arrive in the splendid Georgian city of Bath and upon arrival you can either check in to your hotel or go on a walking tour of the city.
Dinner tonight is on your own and there are many diverse options to choose from - ask your Guides for more details and they'll be happy to make reservations for you. We stay in Bath for two nights at either The Bath Priory Hotel (Deluxe package) or The Windsor Guest House (Classic Package).
Day 4
On our fourth morning we'll meet at your hotel and cycle out of town on a loop ride. We'll pass through the charming village of Broadway and then cycle through undulating Somerset countryside en route to Beckford.
Here we'll stop for lunch and then visit Beckford Silk Printing Workshops where you'll learn all about this delicate craft. We will take our time this afternoon, returning to Bath along the roads less traveled and enjoy the Cotswolds village as we amble through. An afternoon ale is always appreciated during summertime biking and this is the place to enjoy one! Dinner tonight is at a local casual restaurant in Bath and we'll all dine together as a group.
Day 5
Our final day's riding is a real treat for fans of history and literature. Today we'll visit the hometown of the Bard, William Shakespeare. Stratford upon Avon is also the home of Anne Hathaway's cottage which we will also visit. This exquisitely preserved town, with many intact 16th Century buildings from the Elizabethan period, is a marvel. Tonight we will all stay in the centre of town at either The MacDonald Alveston Manor (Deluxe package) or the Shakespeare Hotel (Classic package). Tonight we'll have a very special literary themed dinner together before heading off to the pub for a final ale together.
Day 6
On our sixth morning together we'll transfer you to the local train station where you can either take a train back to London Marylebone, or continue on your journey.
---
Dates Cotswolds Adventure
Any start dates available upon request (subject to availability)
Prices Cotswolds Adventure
Classic: US $5,995 pps. Single supplement US$800
Deluxe: US $6,995 pps. Single supplement US$1200
Classic accommodations include 3 & 4 star hotels and inns. Deluxe accommodations include 4 star hotels.
Included Cotswolds Adventure
Use of hybrid bike and helmet. More about our bikes
Transfer from London Heathrow airport on start day
Transfer by train to London Marylebone station on end day
4 exquisite dinners & wine
3 gourmet lunches & wines
Admissions to all included attractions & tastings
Baggage transfers
Tips for hotels/restaurants
Healthy snacks, water, full guiding services, support vehicle.
5 nights B&B in luxurious 3 & 4 star hotels and inns (Classic) or 4 star (Deluxe) hotels (Full English & Continental breakfast)
Extras Cotswolds Adventure
Upgrade to a carbon road bike or e-bike at extra cost. More about our bikes
We have a variety of fun extras you can choose from to make your stay in the UK even more memorable. These include:
Food tours of London (by tandem bike!)
Walking tour of Westminster
History & Gastronomy weekend tour of London
Literature & Theatre weekend tour of London
London Oddities weekend tour of London
Please email us for more details.