Hotels
Kilmokea Country Manor and Gardens
Near Arthurstown, Kilmokea Country Manor and Garden, is a self-contained, yet modestly grand, family home. Expect homely bedrooms and a friendly welcome from genial husband-and-wife team Mark and Emma Hewlett. A small swimming pool, tasty home cooking and a charming Heritage Garden, including a Fairy Village, add to this one-of-a-kind destination.
Dubrody Country House and Hotel
Dubrody Country House and Hotel opened as a hotel 20 years ago by Kevin and Catherine Dundon. Rooms are very comfortable but the real draw here is everything else. The luxe country pile has grown to incorporate its own 'local bar', a cookery school, spa, and recently, a brewery - producing a very quaffable Pale Ale, "King's Bay", named after the small bay on which the charming and compact village of Arthurstown sits.
Aldridge Lodge
Opened by Billy Whitty and Joanne Harding, Aldridge Lodge offers luxury guesthouse accommodation. Food is a highlight here and the lodge had held a Michelin Bib Gourmand since 2007. Expect comfortable, en suite rooms and a cosy relaxing lounge, all tastefully and imaginatively decorated. Superb views of both the nearby beach, river estuary and the Comeragh Mountains.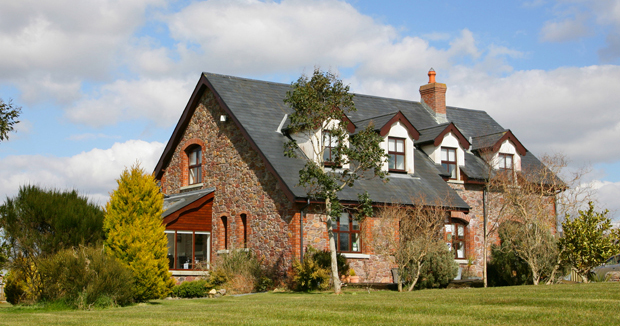 Restaurants
Button and Spoon
A surprising find in Bridgetown, Button and Spoon is a tea room, restaurant and food store. Plenty of love and integrity about the place, mostly in the form of their very well-executed dishes. The "Fabulous Fish Platter" is a good choice: a symphony of the best of locally caught seafood - think ginger, lime and chilli prawn cocktail, hot-smoked trout and a delicious, well-balanced fishcake. Add a glass of chilled pinot grigio and a lunch sensation is born.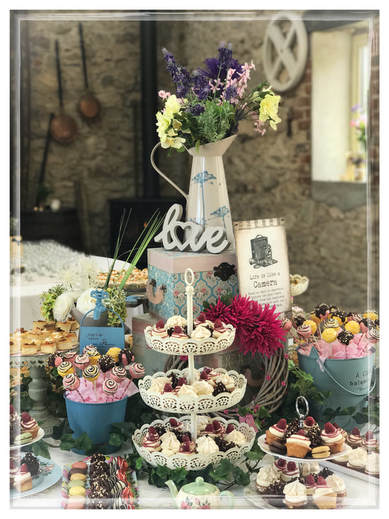 Cistín Eile
If you fancy a bite to eat after your Wexford town sauntering and browsing, lunch or dinner at Cistín Eile is a very good choice. Talented chef Warren Gilles has, understandably, gained something of a following in the Sunny Southeast for this clear grasp of flavour, seasoning and creative ingredient combinations. Try the unique Wexford Rissole, or almost anything else from his unashamedly Modern Irish menu.
Dunbrody House
Kevin Dundon has, rightly, gained international renown for his pitch-perfect dishes using the best of Irish ingredients. At Dunbrody House, experience that expression in the form of chef Nick Davey's executions of elegant, yet never prissy, dishes that give the freshest of ingredients plenty of room to sing. Try the classic Black Sole Meunière, pan-roasted on the bone, for the kind of dish memories are made of.